The Pearl City lady Chargers sent their senior class out in style on Tuesday, January 8 after shutting out the visiting Lady Waianae Seariders 8-0 at Pearl City High School's Edwin Bino Neves Stadium. This is a very special group of senior student athletes who were overwhelmingly congratulated by their coaches, teammates, family, friends, and adoring fans.
The Lady Chargers finished the Oahu Interscholastic Association Western Division Varsity Girls Soccer regular season with a record of 8-1-1 behind league leading Mililani, 8-0-2. The Lady Chargers head to the OIA Division I Championship playoffs on Tuesday, January 15, 2019. Opponent TBA.
GO LADY CHARGERS!

ALOHA SENIOR LADY CHARGERS !
#9 Saige Kalani
#10 Cheyne Santos
#11 Lauren Misuzawa
#19 Kalena Garcia
#21 Mireya Zellar
#30 Sunshine Fontes
#38 Naomi Takata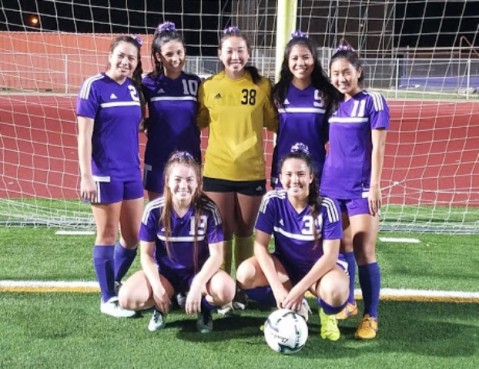 Photo provided by Coach Kaji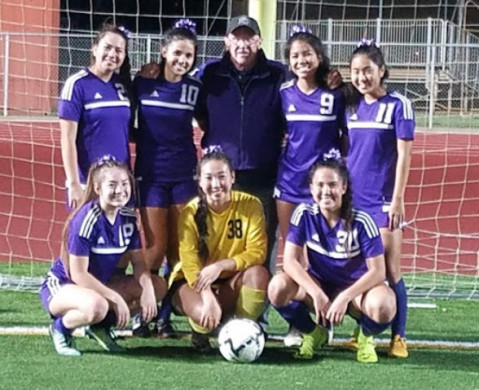 Photo provided by Coach Kaji
Lady Chargers Head Coach Dr. Frank Baumholtz III is proudly
pictured with his outstanding PCHS Class of 2019 Seniors.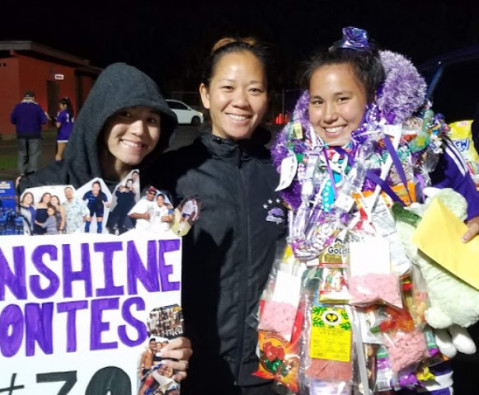 Photo provided by Coach Kaji
Overall Division 2 scoring leader Lady Charger Senior Sunshine Fontes (22 goals) is
pictured with her Coach Daphne "Kaji" Okunaga as they celebrated Senior Night on Tuesday,
January 8, 2019 following the Lady Chargers 8-0 win over the visiting Waianae Lady Seariders.