I would like to share a photo recently taken of Ally Tamayose with Winnie at Kapiolani Hospital. Winnie was by Ally's side as she received treatment last week. …
Thank you to Dr. Wendi Major who is Winnie's handler for taking this wonderful, heartfelt photo and also to Ally's mom Dayle for sending it to me.
Especially thank you to Winnie!
We are so excited and grateful to feature Ally soon in our Stuck on Aloha, Hope & Healing chapter. She is a very special and loving person who is a beautiful, postive light for us all.
https://www.facebook.com/stuckonaloha
ALLY and WINNIE
HOPE and HEALING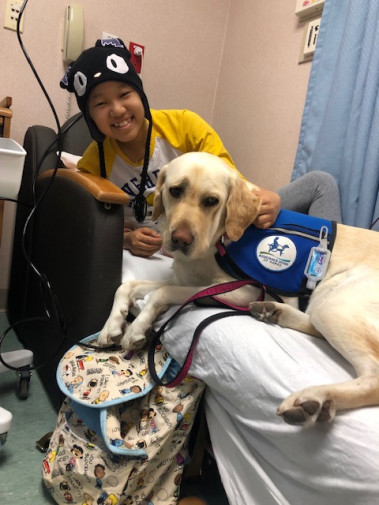 Photo by Dr. Wendi Major