Pearl City sent their senior class off with a splash yesterday as the Lady Chargers overwhelmed the Castle Lady Knights 18-4 in Oahu Interscholastic Association water polo played at Central Oahu Regional Park.
The Lady Chargers finished the second round and regular season play with a 5-6 record while the Lady Knights fell to 2-8.
Aloha Senior Lady Chargers!
Kamalani, Cody, Cheyne, Keeli, Allison,
Jaynalei, Malia, Sydni, Amelia
GOALS:
CASTLE
Bailey Nakano 2
Michaela Ayers 1
Tani Simms 1
PEARL CITY
Malia Fujita 5
Allison Ogoso 4
Miya Chung 2
Kamalani Tabbal 2
Sydni Wong 2
Keeli Maeda 2
Cheyne Santos 1
GO LADY CHARGERS!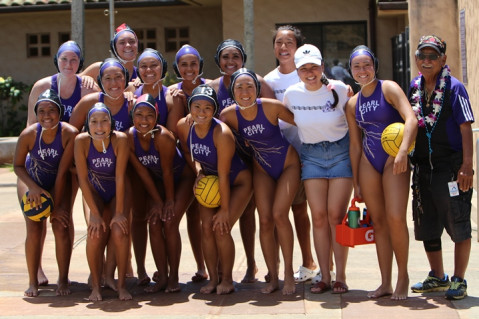 Photo by Barry Villamil | barry@mypearlcity.com
COACH KEN GOT HANDS!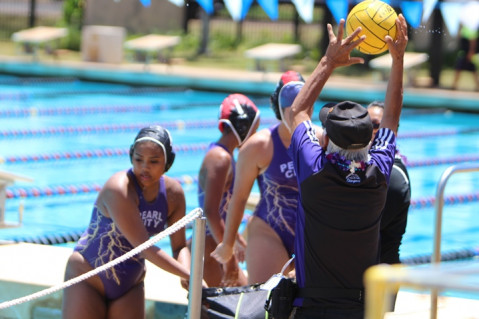 Photo by Barry Villamil | barry@mypearlcity.com