Congratulations to the Pearl City Chargers who brought home their second consecutive OIA D2 Volleyball Championship last night after defeating the Nanakuli Golden Hawks 3-1 (25-20, 18-25, 25-21, 25-17) at Radford High School.
Sonny Tofi, 21 kills, 2 aces and Jacob Kamanao ,18 kills, 2 aces led the Chargers with their stellar scoring performances.
The team played their hearts out tonight. They played as one and took care of business on the court.
"This feels great, we fought!" said Chargers Head Coach Sean Chang. "I'm really glad we came together. We set our goals to take care of the simple things like passing, the thing that we can control We did a really good job and I'm really proud of how they played tonight."
Both teams head to the HHSAA State Boys D2 Volleyball Championships scheduled for May 2-4.
HEART OF A CHAMPION!
GO CHARGERS!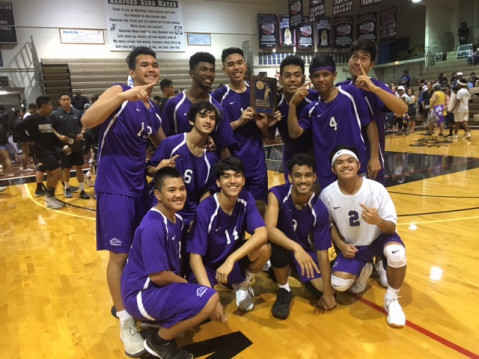 Photo by Barry Villamil | barry@mypearlcity.com
Congratulations to Charger Head Coach Sean Chang
and his amazing Charger coaching staff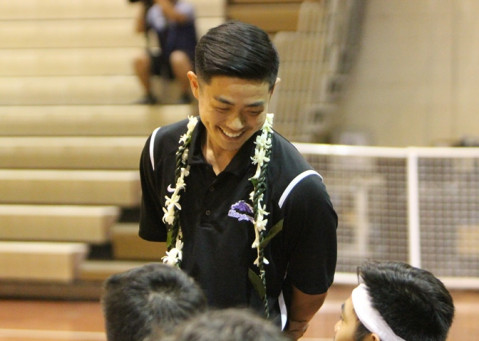 Photo by Barry Villamil | barry@mypearlcity.com
MAHALO CHARGER OHANA!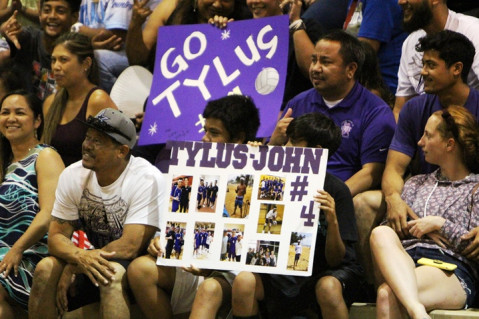 Photo by Barry Villamil | barry@mypearlcity.com
Sonny Tofi led all scorers with 21 kills and 2 aces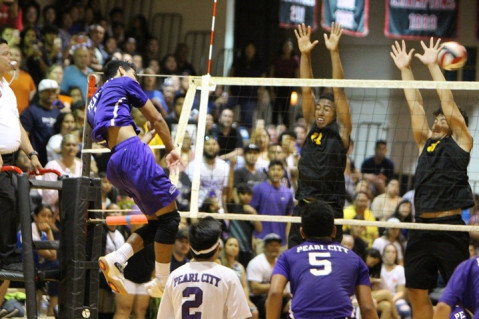 Photo by Barry Villamil | barry@mypearlcity.com