I would like to send my condolences and prayers to the Numata ohana as their son Chace journeys upon the light of Heaven. Chace died this morning from a head injury suffered in a skateboarding accident last Friday in Pennsylvania. Chace was a catcher for the Detroit Tigers minor league Double A affiliate Erie SeaWolves.
Chace was also an all-state selection while playing for the Pearl City High School Chargers baseball team where he graduated in 2010 and was later drafted as a 14th round selection in the 2010 MLB draft by the Philadelphia Phillies. He signed a minor league contract with the Detroit Tigers in November of 2018.
Chace will always be an inspiration to all who knew him and to those he shared his life with on and off the baseball diamond. My heart and prayers are with his parents Cher and Nathan, siblings Chevas and Kanani, and the Numata and Nago ohana.
God Bless…
CHACE NUMATA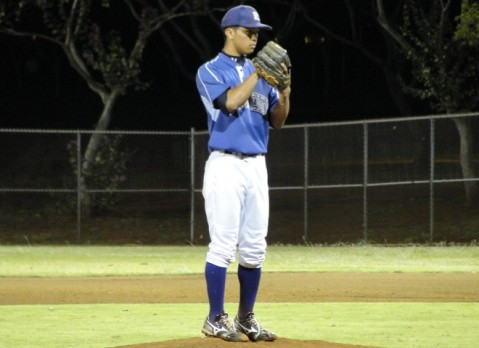 Photo by Barry Villamil | [email protected]
Chace is pictured closing out the ball game and at bat (below) against the Campbell Sabers
during the 2010 OIA post season playoffs. Chace was part of the Chargers winning
four straight Oahu Interscholastic Association Red Division Baseball Championships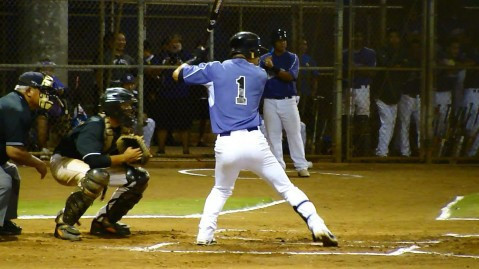 Photo by Barry Villamil | [email protected]
4X OIA CHAMPIONS
2010 OIA CHAMPS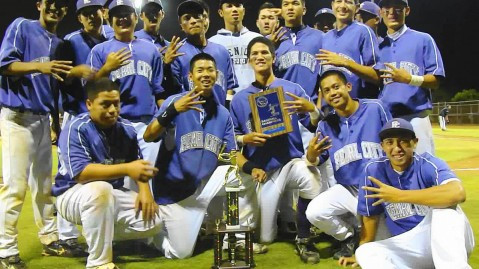 Photo by Barry Villamil | [email protected]
Chace and younger brother Chevas are pictured with their Pearl City Chargers teammates
after winning the 2010 OIA Championship. The Champs are pictured showing off their
OIA Championship hardware after bringing home their 4th OIA Title in as many years.