CONGRATULATIONS HAWAII FOR BEING VOTED AS THE "HAPPIEST STATE IN AMERICA BY WALLETHUB.COM FOR 2019!
PEARL CITY LEADS THE STATE IN HAPPINESS AS THE HAPPIEST CITY IN HAWAII FOR both 2018 and 2019!
IT'S ALL ABOUT THE ALOHA SPIRIT THAT WE SHARE WITH ONE ANOTHER AND AROUND THE WORLD!
Hawaii Is 2019's Happiest State in America – WalletHub Study
With the U.S. ranking No. 19 on this year's World Happiness Report, down one spot since the previous edition, and research showing that money up to a certain dollar amount can contribute to happiness, the personal-finance website today released its report on 2019's Happiest States in America as well as accompanying videos.
To determine where Americans have the highest satisfaction with life, WalletHub compared the 50 states across 31 key indicators of happiness. The data set ranges from emotional health to income level to sports participation rate.
Happiness in Hawaii (1=Happiest; 25=Avg.)
1st– % of Depressed Adults
22nd– Suicide Rate
19th– Long-Term Unemployment Rate
28th– Number of Work Hours
5th– Separation & Divorce Rate
5th– Income Growth
8th– Safety
For the full report, please visit:
https://wallethub.com/edu/happiest-states/6959/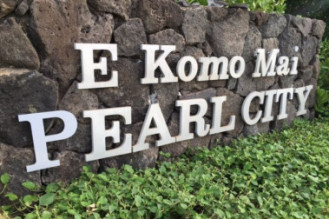 Photo by Barry Villamil | barry@mypearlcity.com