I am so grateful and proud to be a part of the Rotary Club of Pearlridge (RCOP) 2019-2020 Rotary International Dictionary 5000 Project. Each year, I join my fellow Rotary Club of Pearlridge community volunteers to distribute free dictionaries to third grade students and their teachers.
On Tuesday and Wednesday of this week, I teamed up with RCOP community volunteers Dick Mosko and Tony to present third graders and their teachers from Pearl City Elementary School and St. Elizabeth School with free dictionaries. The students were great and very excited to receive their new dictionaries. We were greeted with warm welcomes and wonderful smiles. It's always such a rewarding experience to see the third graders dive right in and begin to navigate, for the first time, through the dictionary pages.
The RCOP will wrap up this year's dictionary distribution with a final presentation on Friday at Momilani Elementary School.
Pearl City Elementary School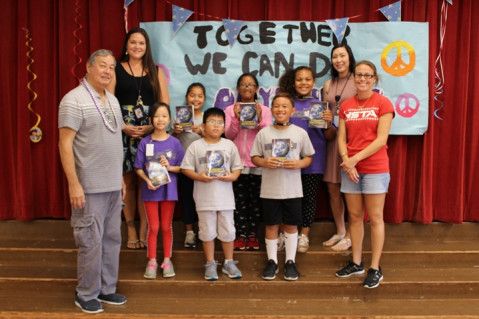 Photo by Barry Villamil | barry@mypearlcity.com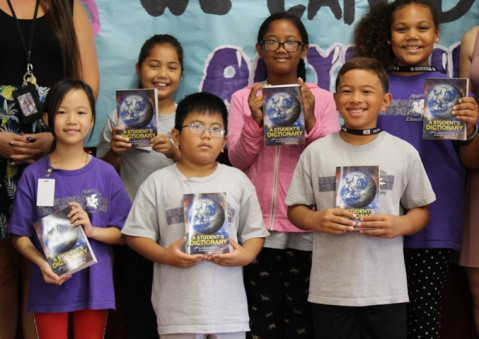 Photo by Barry Villamil | barry@mypearlcity.com
St. Elizabeth School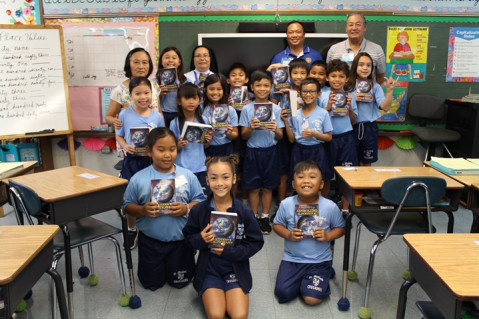 Photo by Barry Villamil | barry@mypearlcity.com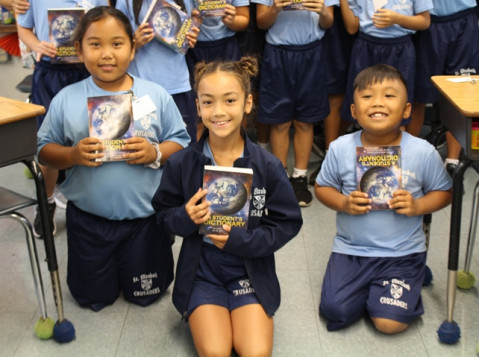 Photo by Barry Villamil | barry@mypearlcity.com