Congratulations to Pearl City Chargers Head Football Coach Robin Kami who became the winningest head football coach in the history of the Chargers varsity football program with 40 wins after his team defeated the visiting Waialua Bulldogs last night 29-23 in OT. Coach Kami was tied with Joe Francis at 39 wins entering last night's season finale against Waialua.
Coach Kami, your Chargers ohana congratulates you and is very proud of your accomplishments and leadership while building and guiding your players on and off the field since taking the helm of the Chargers football program in 2013. You and your coaching staff have cultivated a winning spirit and attitude in each Pearl City High School student athlete that has contributed to the Charger football program's success on the field, in the classroom, and while representing their school in our community.
Thank you Coach Kami! Go Chargers!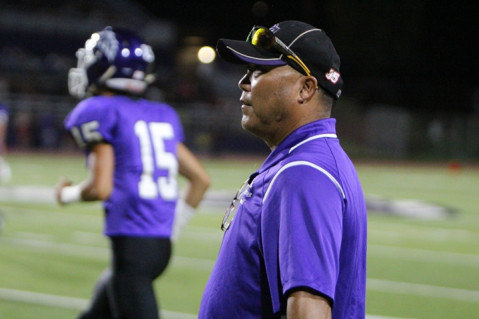 Photo by Barry Villamil |barry@mypearlcity.com