Oahu's newest Foodland Farms store offers an all-new grocery shopping and
dining experience, including more dine-in and takeout choices, an okazuya and
an in-store bar featuring craft cocktails.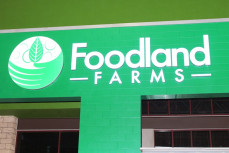 Hello again, Pearl City! And welcome to your brand-new, neighborhood Foodland Farms store! We've missed you over the last month and can't wait to see you again.
Opening at 10 a.m. on October 30, 2019, Foodland Farms Pearl City is a grocery shopping and dining experience designed from top to bottom especially for Pearl City. A place where you'll find all of your grocery needs, from more local produce, meats and seafood, to cook-up-a-complete-meal-at-home Calabash Meal Kits and new varieties of Hawaii's Best Poke. A place to head to when you're 'ono for okazuya-style shrimp tempura and nori chicken, choose-your-fillings burritos, a smoked meat or steak plate lunch, crispy fried chicken or fresh-baked pizza. And a place to relax and enjoy tasty local grinds, craft cocktails, wines and local brews in a comfortable and casual pau hana-inspired setting. In other words, think of Foodland Farms Pearl City as a supermarket and much more, tailored around your modern local lifestyle.
With its new store in the heart of Oahu, Foodland Super Market, Ltd. celebrates a rewarding, remarkable 60-plus-year history with its Pearl City customer 'ohana and reaffirms its longtime commitment to serving the community. The 45,000-square-foot store from Hawaii's largest locally owned grocery retailer blends everything Pearl City residents loved about their former Foodland with Foodland Farms' modern, reimagined, yet always distinctly local food shopping and dining experiences.
"We are so very grateful to the Pearl City community for supporting us for more than 60 years and can't wait for them to see the new store we have designed specifically for them," said Foodland Chairman and CEO Jenai S. Wall. "Foodland Farms Pearl City is our gift to the community – a small way we can say 'thank you' – and we hope it's a store they will love, a store they will visit with family and friends, and a store that makes them proud."
Located at Robertson Properties Group's Pearl City Gateway Center at 1150 Kuala Street – in the space formerly occupied by Babies "R" Us – Foodland Farms Pearl City is a full 15,000 square-feet larger than the company's former neighborhood store, which closed earlier this month. Its innovative floor plan and design provides a spacious, welcoming and contemporary feel customers will notice as soon as they walk through the doors. Throughout the store, shoppers will see vibrant photographs of the store's Pearl City employees, friends and family members. Its enticing, extensive grocery layout and diversity of food station offerings were conceived by the Sullivan Family of Companies' Vice President and Chief Food Officer Chef Keoni Chang, and Corporate Chefs Brian Nagai and Rebekah "Bekah" DeCosta. New services include complimentary Wi-Fi and convenient one-hour storefront parking stalls.
Foodland Farms Pearl City will open with a team of more than 150 employees, ready to welcome customers back to Foodland's signature values of food, family, friends and aloha.
"Knowing that we were creating a bigger and better Foodland experience for Pearl City, we conceived and designed this new Foodland Farms as an exciting food destination with an amazing collection of flavors we know locals love, plus new favorites we hope they'll enjoy," said Chang. "We wanted to build a store that speaks to the community it serves and are really looking forward to seeing how our customers respond."
Anxious to find out what's waiting for you at your new Foodland Farms Pearl City? Let's start with what's brand new!
• Oh, for the love of okazuya! The bygone, beloved takeout lunch shops you remember from small kid time – complete with all of their tasty local-style grinds you miss and still crave – return to your life again exclusively at our in-store okazuya. Pack your takeout box lunch with delicious a la carte favorites like nori chicken, shoyu pork, corned beef hash patties, shrimp or vegetable tempura, chicken nishime, goya chanpuru, assorted musubi, inari sushi, chow funn, Japanese hamburger steak and lots more.
• Wrapped-with-everything-you-want burritos. Chicken al pastor with cilantro lime rice, kimchee, salsa verde and kochujang aioli. Pork adobo with stewed black beans, fresh jalapeno, pickled red onion, salsa roja and – because there's no such thing as too much adobo flavor – adobo aioli. Our burrito station team will wrap everything you want in a warm tortilla and send you off satisfied. And trust us, with over 30 burrito-ready ingredients to select from, you WILL be satisfied!
• Self-serve hot and cold local favorites and international eats. Love the hot and cold self-serve options at Foodland Farms Ala Moana? We're debuting a similar spread in Pearl City with an exclusive menu of daily-changing take-home-and-eat eats. Grab a takeout box and fill it with everything from kalua pig and cabbage, pastele and Hawaiian poi stew, pineapple Brussels sprouts, and new fall items, including cranberry forbidden rice. At the cold bar you'll find taegu-kimchee somen salad, Puerto Rican-style quinoa and gandules rice, and more. If you're craving it, we've got it.
• Fresh-baked pizza. We'll be serving up mouthwatering handmade, oven-baked, Naples-style thin-crust pizza all day. Go for a slice or take home the whole pie. Try the Margherita, Truffle Mushroom, Five Cheese or Farmer's Favorite, to name just a few of the signature pizzas on our menu!
• HI Steaks. You read that right. Pearl City finally gets its very-own HI Steaks location, open all day, every day, with local-style sirloin plates, ginger shoyu barbecue chicken, garlic shrimp, sirloin burgers, steak saimin, steak sandwiches and salads, 'ono sides and more. Plus, all the varieties of smoked meat you want, served up by the pound or on a loaded plate lunch. Yay, meat.
• Got your eats? Now grab a seat. Because at some point you may need to just sit down, relax and get to devouring everything you bought that you were 'ono for, your new Pearl City store has a sizable seating and dining area to spread out your eats and get to the grinds.
• Calabash Meal Kits. Foodland's popular collection of easy-to-cook, mix-and-match meal kits with all the fresh ingredients – from meats and vegetables, to noodles, rice, sauces and more – and step-by-step guidance you need to cook a tasty restaurant-quality meal at home in a half-hour or less makes its Pearl City debut.
• Catering to you. Our culinary team will assure you're the hero of your next get together, first birthday lÅ«'au, after-soccer picnic, yakudoshi, family reunion, office gathering or any event, with a full menu of chef-prepared dishes spanning the gamut of Hawaii-favorite grinds and more.
• Foodland to You. Anything and everything you want from Foodland Farms Pearl City is just a click away with our exclusive online shopping service. Ordering is simple at www.shop.foodland.com. Shop from any device for all your groceries and catering, then we'll shop for you! Our team grabs everything you want and readies your selections. Then you choose either curbside pickup from the store (we've got convenient quick-pickup parking stalls right in front of the store) or delivery to your home.
And finally, there's one very big, very new part of Foodland Farms Pearl City we're super excited about (drumroll, please…) – Pau Hana, our very own in-store bar!
Imagine a comfortable, casual, come-as-you-are hangout with sports on TV, sublime craft cocktails, an impressive selection of local craft beers on draught, fun and approachable wines, and a mouthwatering, must-have-everything menu of tasty local grinds for any time of day. That's Pau Hana.
Think you could go for orders of Spicy Sambal Manila Clams, Fried Ahi Belly, Crispy Pork Chops with XO Ketchup and Fried Garlic, or a Smoked Meat Pizza? How about Garlic Salt and Lime Crispy Fried Chicken Skins, Bi Bim Bap Fried Rice or Malaysian Sticky Short Ribs? That's just a third of the Grinds menu at Pau Hana, all of it dreamed up by Foodland's culinary team of chefs Keoni Chang, Brian Nagai and Bekah DeCosta.
On the cocktail tip, Foodland corporate mixologist and Pearl City native Matt Rosskopf has crafted a menu of signature libations infusing local flavors and honoring the rich history of Pearl City and Leeward Oahu, from their sugar plantation-era roots to now. His cocktail creations include the Monkey Bar '54, Pearl Harbor Mule, The Class Reunion, Bumper-to-Bumper Bloody Mary, The Peninsula, The China Clipper and Mighty 'Mo. And they're all awesomely unique and delicious.
Now that you've heard about everything totally brand new for Foodland Farms Pearl City, we'd like to introduce a few things familiar from our former store, wonderfully reimagined.
• Welcome to Poke Station!Our BIG, four-display-case selection of Hawaii's Best Poke, made fresh all day, every day and served by the pound or bowl. Love poke? Good. Because you'll have up to 40 varieties to choose from daily – way, way more than our former Pearl City store – and three new creations – okonomiyaki torched ahi, taegu ahi, and agedashi tofu – exclusive to Pearl City.
• Fried chicken nirvana. Crunch-tastic! Your favorite take-home fried chicken now has its own dedicated counter, serving up wings, thighs and more, fresh and hot, in more tasty varieties than ever. Love our popular salt and vinegar wings? You can now have 'em for breakfast, lunch and dinner.
• Ask a butcher. Ask a Fishmonger. They'll be ready to answer your questions and procure the cuts you want in the serving sizes you desire at full-service dedicated meat and seafood counters. You'll also have more varieties of everything to choose from, available pre-marinated or awaiting seasoning. Plus, prepare to be stoked by the meat counter's mouthwatering array of house-smoked meats.
• More grocery space. We've designed your new Foodland Farms with more grocery floor space, sections and selections than any of our other stores. The produce section is even bigger than your old Foodland, with more selections and varieties to choose from, and more local and organic produce.
Now all you have to do is check out the new store.
Foodland Farms Pearl City will open at 10 a.m. on Wednesday, October 30, immediately following a 9:45 a.m. store blessing. Customers can enjoy loads of opening day and grand opening weekend specials and promotions, including:
• Free samples, giveaways, special in-store savings and more on opening day, October 30.
• A free, limited-edition Foodland Farms Pearl City "Eat Your Heart Out Pearl City" canvas bag with any purchase of $100 or more, while supplies last, October 30 – November 5.
• Enter to win a $500 Foodland gift card, October 30 – November 5.
• Receive 10 HawaiianMiles for every $1 spent on a Hawaiian Airlines gift card, November 2.
• Receive 200 bonus HawaiianMiles when redeeming one Maika'i My Rewards certificate, November 2.
• Enter to win 80,000 HawaiianMiles when redeeming one Maika'i My Rewards certificate, or purchasing a Hawaiian Airlines gift card, or entering online at Foodland.com/pearlcity-hawaiian, November 2.
Plus, keep shopping through November 30 and Foodland's new Shop for Pearl City Schools Program will give 10 Pearl City schools – elementary, intermediate and high school – of your choice a portion of $25,000 in cash. The more you shop, the more your Pearl City school will earn!
Foodland Farms Pearl City is located in the Pearl City Gateway Center at 1150 Kuala Street. Its hours are 5 a.m. to 12 midnight daily. For more information, visit www.Foodland.comor call (808) 453-4509.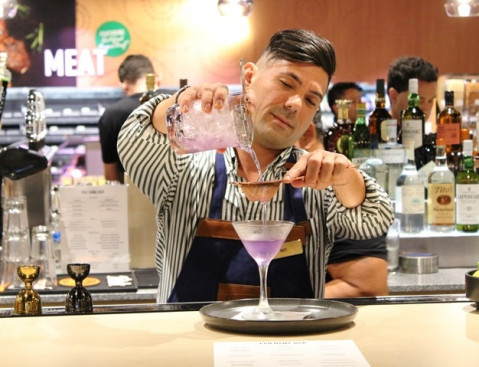 Photo by Barry Villamil | barry@mypearlcity.com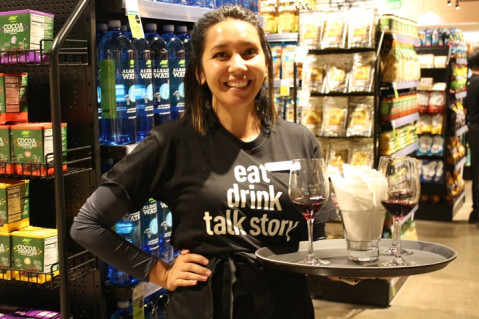 Photo by Barry Villamil | barry@mypearlcity.com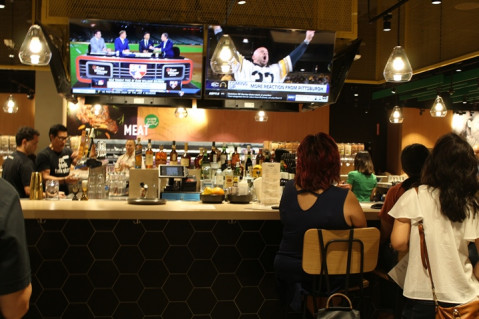 Photo by Barry Villamil | barry@mypearlcity.com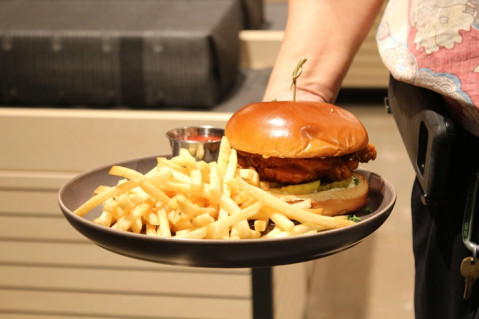 Photo by Barry Villamil | barry@mypearlcity.com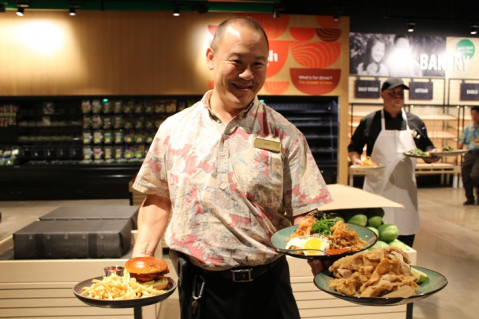 Photo by Barry Villamil | barry@mypearlcity.com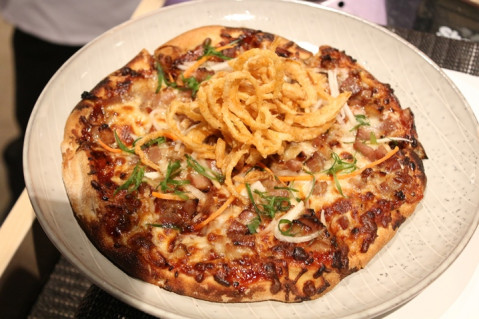 Photo by Barry Villamil | barry@mypearlcity.com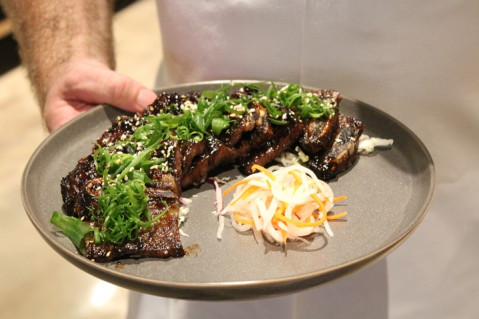 Photo by Barry Villamil | barry@mypearlcity.com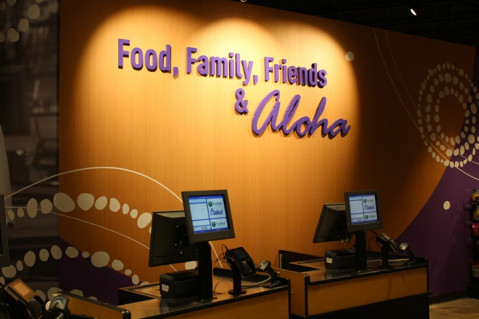 Photo by Barry Villamil | barry@mypearlcity.com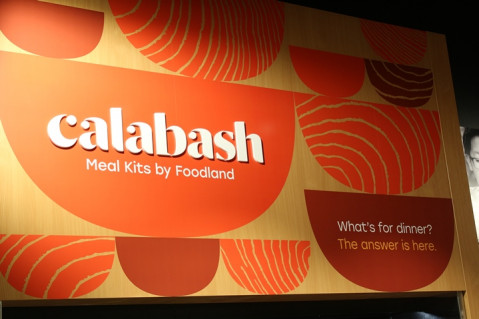 Photo by Barry Villamil | barry@mypearlcity.com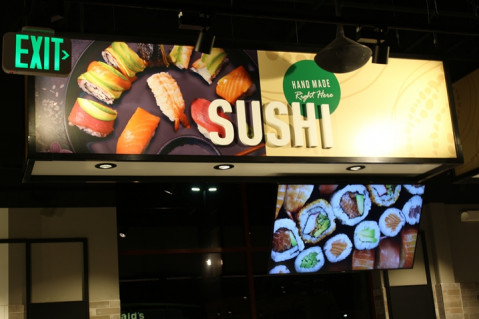 Photo by Barry Villamil | barry@mypearlcity.com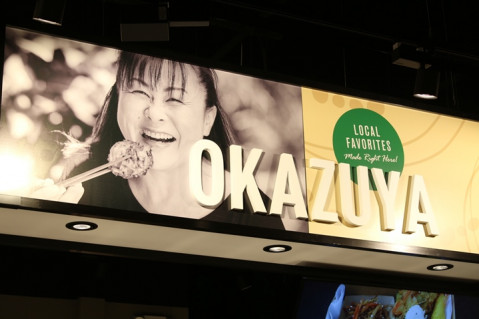 Photo by Barry Villamil | barry@mypearlcity.com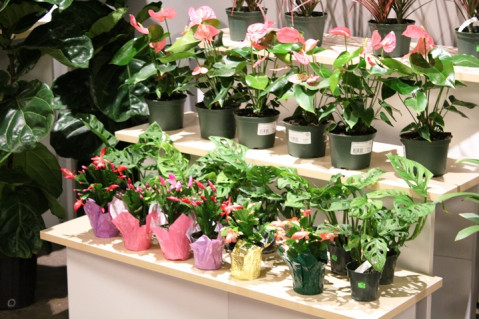 Photo by Barry Villamil | barry@mypearlcity.com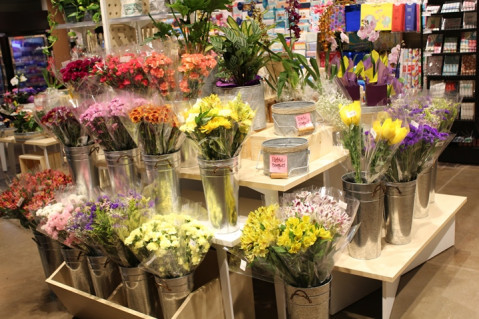 Photo by Barry Villamil | barry@mypearlcity.com