The Pearl City Shopping Center Merchants Association held their Annual Halloween Costume Contest and Keiki Parade on Saturday, October 26, 2019 at Chuck E. Cheese Restaurant located in the Pearl City Shopping Center.
Once again, Keiki Costume Contest participants were awarded 24 prizes in themed categories and age-graded from 12 years and under. Prizes included 12 first place prizes of $50 gift certificates plus a Chuck E. Chee­se Pizza Fun Party with 100 Chuck E. Cheese tokens and 12 second place prizes of $25 gift certificates plus 50 Chuck E. Cheese tokens. The gift certificates were provided by the Pearl City Shopping Center.
Costume Categories:
Most Original Costume, Scariest Costume, Best Parent & Child Costume, Best Theme from a Movie Costume
Age Groups:
5 & under, 6-8yrs, 9-12yrs
Pearl City High School Student Athlete Honor Society members once again volunteered to serve as Halloween Costume Contest Judges. They did a great job!
The Pearl City Shopping Center Merchants Association also hosted he annual Trick or Treat Keiki Parade led by emcee Stevo the Clown that followed the Halloween Costume Contest. Trick or Treaters made their way around the shopping center collecting very special treats from participating Pearl City Shopping Center merchants.
Mahalo to Chuck E. Cheese Pearl City General Manager Shawn Sablan and his amazing staff for hosting the Halloween Costume Contest and for making the event a wonderful and memorable experience the keiki and their ohana.
A special mahalo goes out Sheri Rolf from Rolf Advertising and a current Pearl City Shopping Center Merchants Association Board Member for her terrific efforts in coordinating the advertising, marketing, and publicity, as well as the execution of the annual Halloween Keiki Costume Contest & Trick or Treat Parade.
Thank you to photographer Irwin Santos for your magic behind the lens.
Pearl City Shopping Center is a full-service shopping center with over 40 merchants and professionals anchored by Don Quijote, Longs Drugs and Ben Franklin Crafts with Leeward Bowl and McDonalds Restaurant
HALLOWEEN COSTUME CONTEST CHECK-IN CREW
WITH STEVO THE CLOWN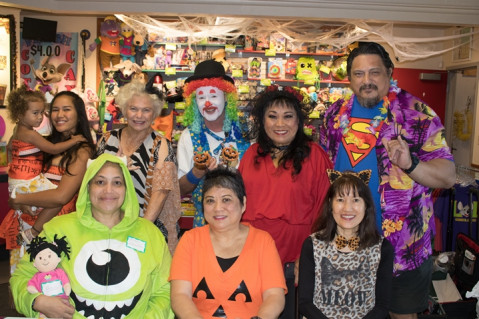 Photo by Irwin Santos
WINNER!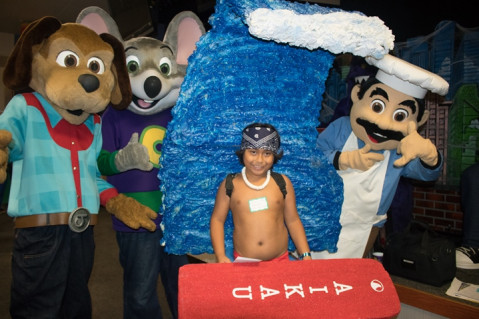 Photo by Irwin Santos
WINNER!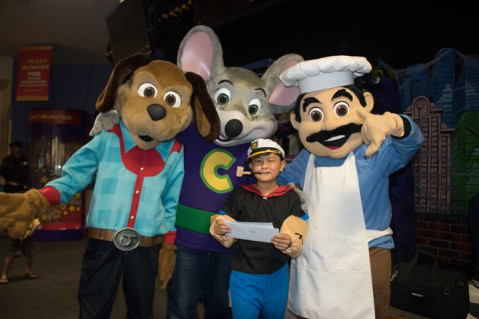 Photo by Irwin Santos
PEARL CITY HIGH SCHOOL STUDENT ATHLETE HONOR SOCIETY
HALLOWEEN COSTUME CONTEST JUDGES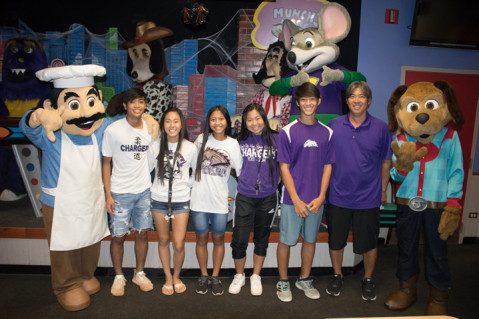 Photo by Irwin Santos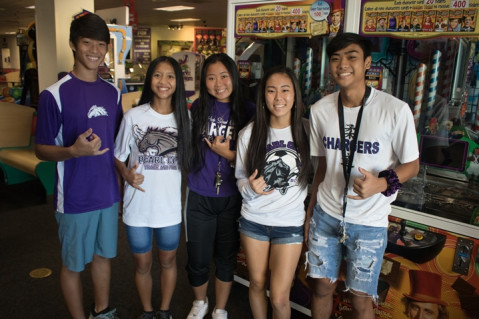 Photo by Irwin Santos