The visiting Waipahu Lady Marauders got past the Lady Chargers 58-52 last night in OIA Western Division Girls Varsity Basketball played Pearl City High School.
Elizabeth Kanaulu led the Lady Marauders with 20 points..
Kanoe Quintal pumped in a game high 21 points for the Lady Chargers.
The Lady Chargers return to action on Friday, January 10, 7:00pm against Campbell at PCHS. The .Lady Chargers will celebrate Senior Night as the Lady Charger seniors play in their last regular season home game of their careers.
GO LADY CHARGERS!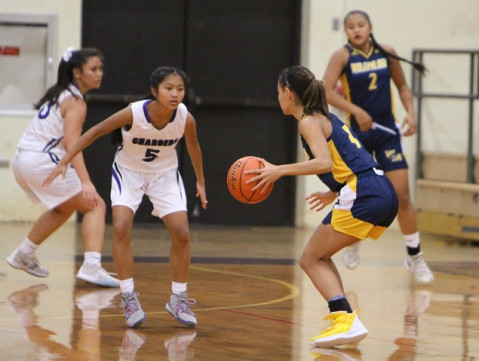 Photo by Barry Villamil | barry@mypearlcity.com
Pictured are Tuesday night's leading scorers going head to head – Pearl City's #5 Kanoe Quintal (21 points, 2-3 pointers) and Waipahu's #4 Elizabeth Kamaulu (20 points, 1-3 pointer).
LADY CHARGERS QUNTAL OHANA!
PROUD DAD!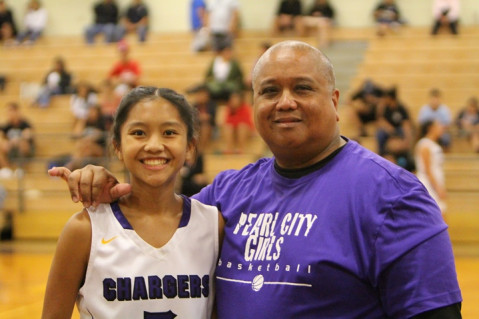 Photo by Barry Villamil | barry@mypearlcity.com
JUNIOR VARSITY
WAIPAHU 55
PEARLCITY 34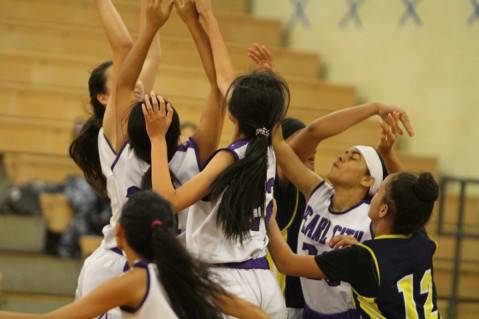 Photo by Barry Villamil | barry@mypearlcity.com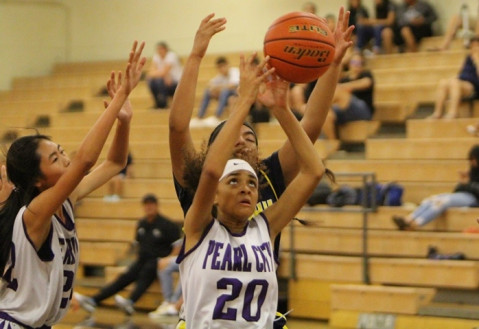 Photo by Barry Villamil | barry@mypearlcity.com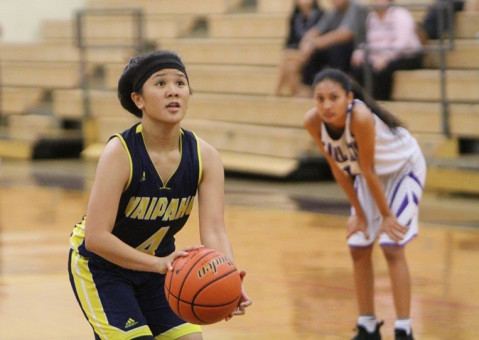 Photo by Barry Villamil | barry@mypearlcity.com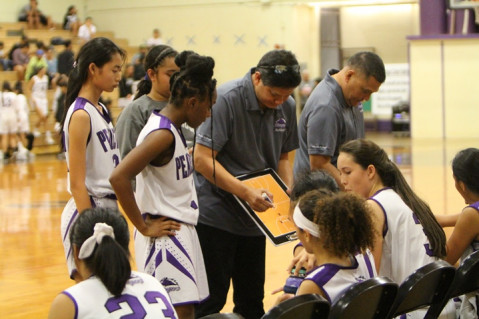 Photo by Barry Villamil | barry@mypearlcity.com