Thank you, thank you, thank you! We had a great community turnout this morning during our "Free Mask" giveaway held at the Pearl City Shopping Center. 8000 masks donated by Robert Kurisu from Every1ne Hawaii were distributed by volunteers from 10:00am-12:00pm.
A special mahalo to Zippy's who donated 6 huge boxes of packaged cinnamon donut holes to distribute along with the masks.
I want to thank and extend my appreciation to the amazing Pearl City Lions Club members who volunteered their time as well as served as the presenting sponsor for today's Every1ne Free Mask giveaway.
"Pearl City Lions is a community service organization and our motto is 'We Serve', said Lion Alice Kudo who coordinated the Lions volunteers on Saturday. "It was awesome to be part of this well structured distribution of masks which was sponsored and organized by Every1ne Hawaii. We were excited to get a 'heads-up' on this great project from Lion Barry Villamil and are thankful that we could help our community during these challenging times of COVID19. Received positive comments about the project after we were done. From set up to breakdown, a huge mahalo to Lion Barry and Mary for the awesome coordination of this event. Thank you to our members who sacrificed their Saturday – definitely, 'Lions with Heart'.
Also, thank you to the Every1ne crew and the gentlemen who volunteered their time and will be in Nanakuli tomorrow to pass out free masks in their community.
Thank you to Pearl City Shopping Center Manager Ken Williams and his hard working security crew for setting up our mask distribution area and for keeping everything running smoothly Also to Mary Villamjil for volunteering her time and nursing skills today.
Thank you to State Representative Gregg Takayama and City Councilman Brandon Elefante who joined their fellow Pearl City Lions Club members today.
Finally, thank you to Robert Kurisu and Every1one for making today possible to support the well-being of our Pearl City community and visitors to our community with free masks as we battle the COVID-19 pandemic.
I am so proud to be a Pearl City Lions Club member and for the opportunity to serve our community with volunteer projects that truly benefit our residents and their ohana.
Have a wonderful and safe weekend!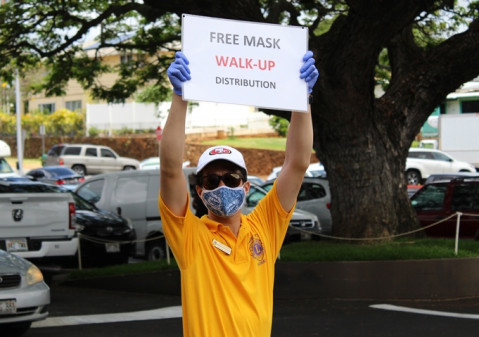 Photo by Barry Villamil | barry@mypearlcity.com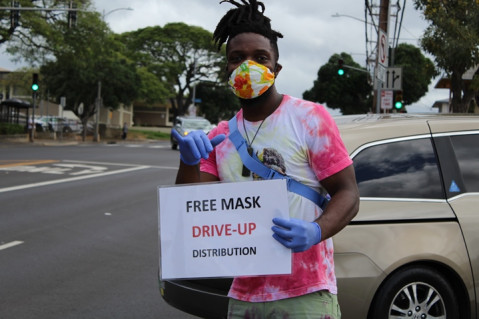 Photo by Barry Villamil| barry@mypearlcity.com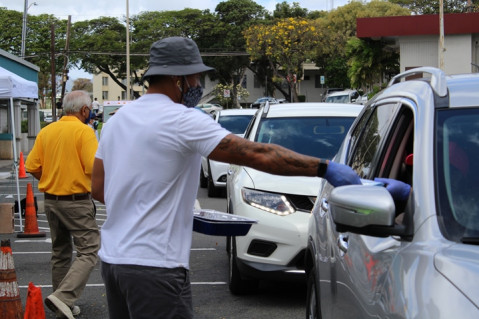 Photo by Barry Villamil | barry@mypearlcity.com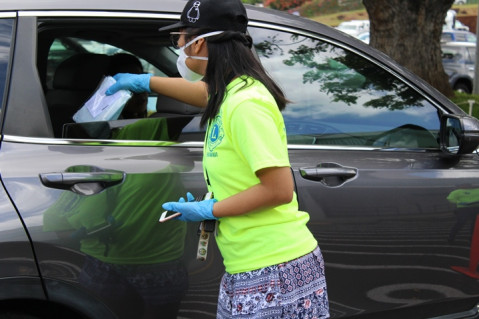 Photo by Barry Villamil | barry@mypearlcity.com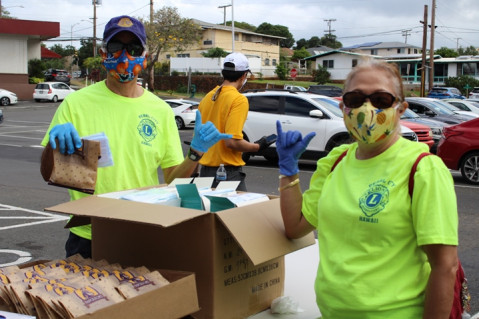 Photo by Barry Villamil | barry@mypearlcity.com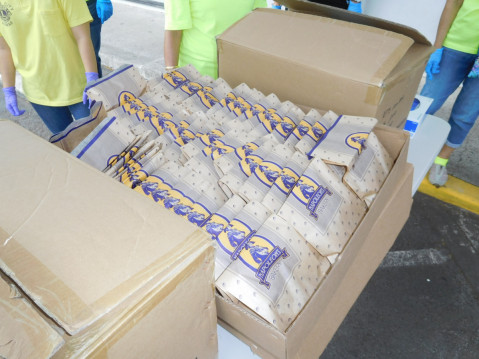 Photo by Lion Paul Kudo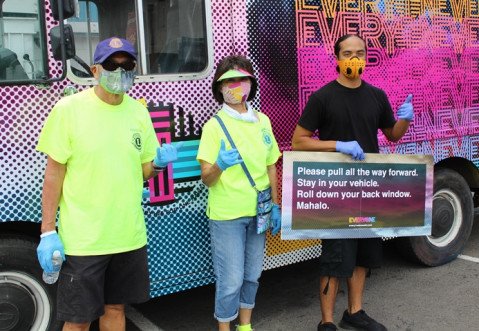 Photo by Barry Villamil | barry@mypearlcity.com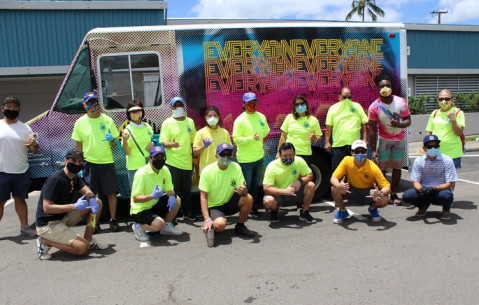 Photo by Barry Villamil | barry@mypearlcity.com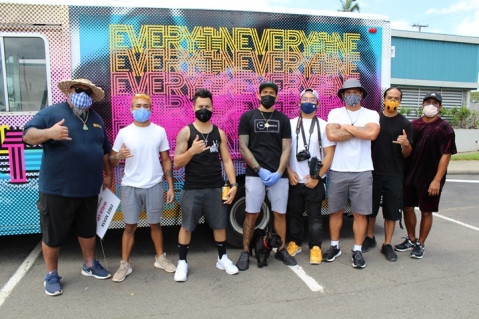 Photo by Barry Villamil | barry@mypearlcity.com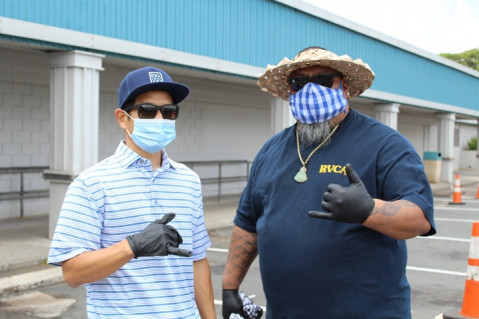 Photo by Barry Villamil | barry@mypearlcity.com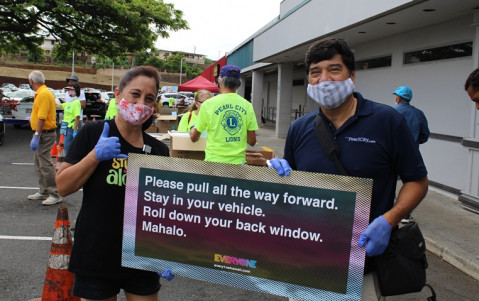 Photo by Lion Paul Kudo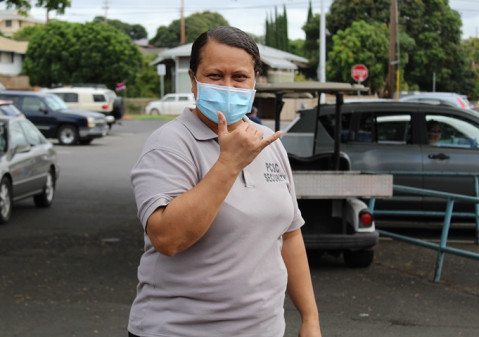 Photo by Barry Villamil | barry@mypearlcity.com