As we honor the Pearl City High School Class of 2020 by turning on the lights at Edwin Neves Stadium every Friday during the month of May at 8:20pm for 20 minutes to honor and recognize the amazing PCHS Class of 2020, I would also like to send my Aloha and gratitude to those senior student athletes who shined as Chargers under the lights on the stadium turf.
Today we honor and recognize Pearl City Chargers Division 2 all-star football player Brady Fa'auliuli who is headed to Missouri Southern State University after earning a football scholarship. Brady personifies the spirit of Pearl City High School's motto, "Excellence with Honor" as a student athlete who excelled on the field of play, classroom, and community. Brady leads with his heart as he inspires others to accomplish their dreams as he pursues his own dreams with every day.
"Brady represented our school with a lot of class," said Pearl City Chargers Head Coach, Robin Kami. "He played O-line and D-line for our football program. He is a very hard worker on and off the field. He works very hard in the classroom and volunteers to help with the school and the community. He has always been a person with great character, morals, and a kind and sensitive person with a big heart."
"Excellence with Honor"
Go Chargers!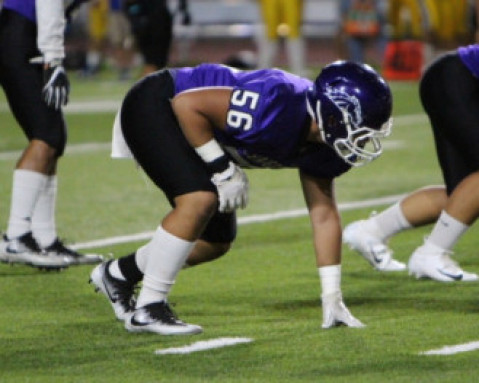 Photo by Barry Villamil | barry@mypearlcity.com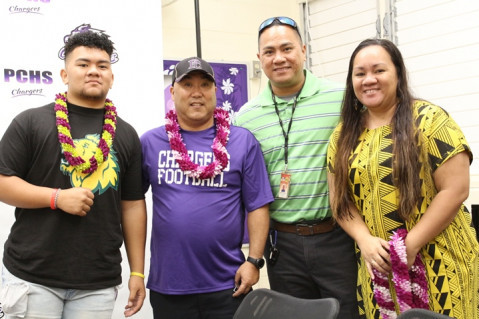 Photo by Barry Villamil | barry@mypearlcity.com
Brady is pictured from L-R: Coach Robin Kami, Aga'alofa Haro Jr. (Dad) Lynette Sauni Haro (Mom).


Aloha to Brady and his fellow Senior Chargers!
#3 Gabriel Parrish, #7 Kody Kikuyama, #8 Skylar Kihewa, #10 Stanton Hong, #11 Preston Hong, #12 Makana Canyon, #14 Adam Puchert, ##15 Jonah Komomua, #16 Nu'usegi Afoa, #20 Kelly Pascual, #21 Juan Vargas, #23 Herbert Hallers, #30 Victor Atkins, #32 Gabriel Kuheana, #40 Hezekiah Salsis-Ganigan, #45 Mako Ader, # 50 Tyler Fernandez, #53 Skylar Kaliikane-Mcmoore, #56 Brad Fa'auliuli, #60 Pohiva Talaiasi, #63 Jared Yamabayashi, # 65 Matthew Araki, #68 Lopaka Feesago, #76 KM Elieisar, #78 Isaiah Gambol, #80 Skydon Gella-Kaneaiakala, #88 Eric Rios, #89 Isaiah Basilio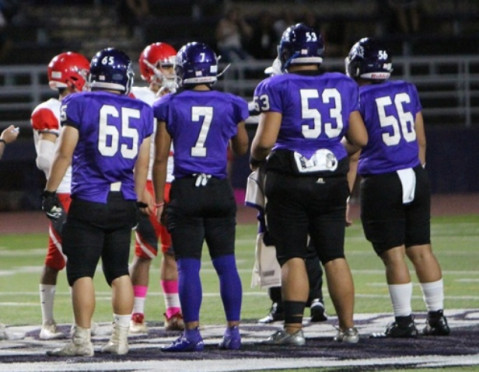 Photo by Barry Villamil | barry@mypearlcity.com
Charger team captains (L-R) Matthew Araki, Kody Kikuyama, Skylar Kaliikane-Mcmoore, and
Brad Fa'auliuli meet at the 50 yard line last night for their final coin toss against the Bulldogs.