As we honor the Pearl City High School Class of 2020 by turning on the lights at Edwin Neves Stadium every Friday during the month of May at 8:20pm for 20 minutes to honor and recognize the amazing PCHS Class of 2020, I would also like to send my Aloha and gratitude to those senior student athletes who shined as Chargers under the lights on the stadium turf.
Today we honor the Pearl City High School Marching Band and Color Guard Seniors. They are the Heart and Soul of the Spirit of Charger Pride. Their hard work and dedication to music and performing has served to inspire our Chargers ohana here in Pearl City and around the world.
"To our Senior Class of 2020, I wish that this year had ended differently," said Chadwick Kamei, Director of Bands, Pearl City High School. "Your hard work throughout the past four years would have been evident through the outstanding music you would have played at the Aloha Concert. You all have done tremendous work and leave a legacy that will have an indelible mark on our program.
Chinese philosopher Lao Tzu said "Music in the soul can be heard by the universe". While we were not able to perform together, the music inside of all of you continues to resonates and hopefully helps you, your family, and our community through this time. I hope you all continue to play, listen, and create musical experiences for all of us.
We congratulate you on all your accomplishments and we look forward to seeing the marvelous progress you make throughout your lives. Take care and…… GO CHARGERS!!!"
Ashlyn Au Hoy – Flute
Venus Barnes – Clarinet
Rica Bayani-Dahlig – Percussion
Kaitlynn Blackburn – Clarinet
Justin Boncales – Oboe
Lorisa Bulosan – Flute
Marianne Carvalho – Flute
Haley Chibana – Clarinet
Rhyena Foronda – Trumpet
Casey Haley – Trombone
Jacob Head – Colorguard
Celina Kameda – Percussion
Kaci Koizumi – Oboe
Michelle Lee – Colorguard
Taylor Lee – Contrabass
Michelle Miyazaki – Oboe
Makayla Morinaga – Flute
Kolby Odo – Alto Sax
Brendan Racoma – Percussion
Kalena Reyes – Flute
Sarah Ridenhour – Alto Sax
Ashlynn Saffery – Contra Alto
Sheadon Shimabukuro – Bass Clarinet
Cacie Sonomura – Trumpet
Abigail Suzuki – Flute
Teyler Takara – Clarinet
Mikah Takayesu – Colorguard
Ezekiel Tamayo – Tenor Sax
Anna-Ruth Tanaka – Euphonium
Amanda Wilkins- French Horn
David-Joseph Xayavong A- lto Sax
Kerilyn Yoshimura – Clarinet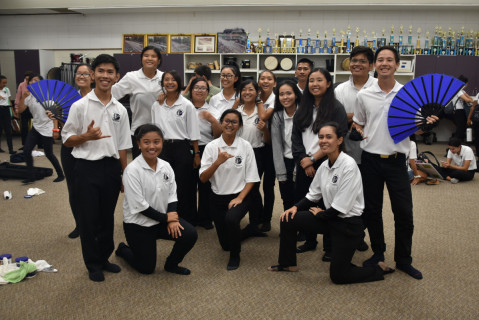 Photo by Robert Leong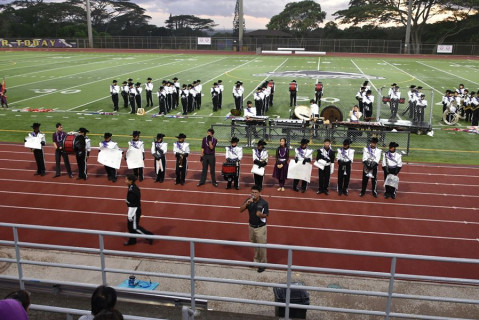 Photo by Robert Leong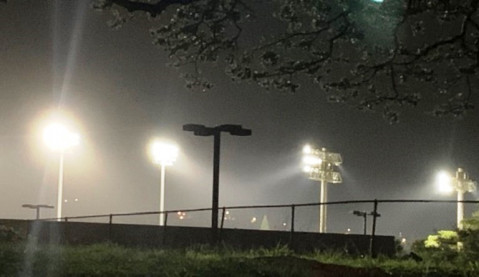 Photo by Barry Villamil | barry@mypearlcity.com