There are very special people in Pearl City that make an impact with each day in the lives of others with everything they do and with the hearts they touch. Chaz Mihara defines PC Heart and Soul with a humble spirit and inspirational commitment and love for his community and alma mater, Pearl City High School.
Chaz is a proud graduate of the PCHS class of 2012. As a Charger student athlete, he played junior varsity baseball and junior varsity and varsity volleyball. Since graduating from PCHS, Chaz has strengthened his bond with the school as a staffer helping Student Activities Coordinator Kyle Miyashiro and with PCHS Athletics Director Reid Shigemasa where he serves as an assistant athletics director, Charger volleyball coach and sports announcer for Charger games. He has a deep appreciation for the guidance bestowed upon him as a student athlete and for the opportunity to give back today in his multiple roles and responsibilities at his alma mater.
"I enjoy how things have come full circle. The teachers, counselors, support staff that took time to invest in me. I get the opportunity to give back through coaching volleyball and announcing games. I enjoy giving back to the school because the school has given me so much."
"Chaz Mihara truly exemplifies the Spirit of the Chargers!" said Kyle Miyashiro, PCHS Student Activities Coordinator. "He has the courage to be the "Voice of Pearl City", the humility to always think of others first, he is so giving of his time and energy to help Pearl City High School, and has the respect of everyone! He sets the example for our whole school community to do everything with excellence!!"
"I've known Chaz and his family since he was in elementary school," said Reid Shigemasa, PCHS Athletics Director. "At such a young age and even until today, he brings such a positive and sincere vibe to everything he touches. The athletic department is very fortunate to have Chaz on staff. He wears so many hats as a volleyball coach, assistant athletic director, football commentator, educator and mentor. He exemplifies the school motto, "Excellence with Honor."
After high school, Chaz focused on achieving his higher education goals with hard work and perseverance that has earned him an Associate's Degree from Leeward Community College (Fall 2016) and a Bachelor's Degree in Journalism from the University of Hawaii at Manoa (Spring 2020).
With a Journalism Degree proudly added to his resume, Chaz positioned himself to continue to pursue his dream and passion of becoming a professional sports broadcaster. A dream that began early on with the Stadium Stars Sports Broadcaster program that gives aspiring sports announcers the opportunity to volunteer during Hawaii High School football games that are broadcasted live inside Aloha Stadium. Stadium Stars volunteers participate in play-by-play announcing, color commentating, and as broadcast floor directors.
"I started at Stadium Stars in my junior year of high school. The program allowed me to call a live football game. Through the program, I met a lot of broadcasters like Felipe Ojastro, Mark Veneri and John Veneri, David Kawika Hallums, Arnold Martinez, Josh Pacheco, Tiffany Wells, and Rob DeMello."
His experience as a Stadium Stars broadcast team member and veteran has led to other sports broadcasting opportunities that include spotter duties and sideline reporting during Hawaii high school football radio broadcasts on ESPN 1420AM and CBS 1500 Sports
Most recently, Chaz served as an intern with Spectrum Sports that televises live broadcasts of Hawaii High School sports throughout the state.
"This past spring I got the opportunity to intern with Spectrum. I assisted with their social media putting up stories to remind people to tune into the broadcasts."
Chaz also produced and hosted the "Friday Night Lights" weekly online video series that honored the graduating Class of 2020 during the month of May. Friday Night Lights was celebrated across the nation as school stadiums turned on their lights at 8:20pm and turned them off 20 minutes later at 8:40pm.
"Friday Night Lights was thought of by Coach Reid. It was something to honor the class of 2020. It started as a small idea to turn the lights on and play music. Then we had an idea to go live on Facebook before the lights go on. Later week by week, we came up with ideas about bringing in guest speakers and doing promos and a pre-game show. Then I thought it would be cool to edit the interviews and add logos. Friday Night Lights has been such a fantastic experience for me, and I hope the class feels how much they are loved. Friday Night Lights would not be possible without the hard work of Reid Shigemasa, Michael Pang, and Sean Chang."
As an active community volunteer, Chaz shares his time and talents in the community as an emcee for community events with the Pearl City Community Association and Kroc Center Hawai'i and with Duplications at New Hope Oahu on weekends.
Chaz Mihara is loved and respected for the love and respect that he extends to others. He has a contagious spirit of giving as he help others to succeed in life while enjoying the excitement, fun, challenges, and lifelong memories made as a mentor, educator, coach, voice of high school sports, and community volunteer.
He inspires PCHS students with his vision, positive actions, and dedication so they may achieve first class educational opportunities, fun and rewarding extra-curricular activities, and successful volunteer partnerships with the community.
Mahalo from Chaz
"First, I would like to thank God for being in my life and guiding me. Next, I would like to thank my parents for believing in me and supporting me through my dream of being a sports broadcaster. Thank you to my family and friends that have helped me. I love you all.
I would like to thank Mr. Arine who helped me during elementary school. Unfortunately not with us anymore, but he is a big reason for helping me get to where I am today.
I would also like to thank Reid Shigemasa and Stephanie Shigemasa. They have taught me so much about life and volleyball. I consider them my volleyball parents. Their family has always welcomed and treated me with so much aloha I can't thank them enough.
Thank you to Mr. Kyle Miyashiro for always supporting me. You are such a great example not only to me but the community of Pearl City of what it means to do it the Charger way. I can't thank you enough for everything. A special shout out to PCHS Assistant AD Michael Pang and the Cafeteria Staff from Highlands and Pearl City High School."
The success of a thriving Pearl City community is perpetuated while being embraced by those who share their Heart and Soul with others.
Thank you Chaz!
PC Heart & Soul – Excellence with Honor
Chaz Mihara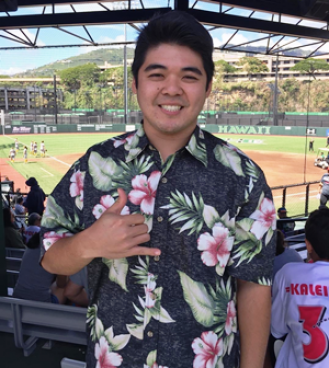 PCHS Charger Student Athlete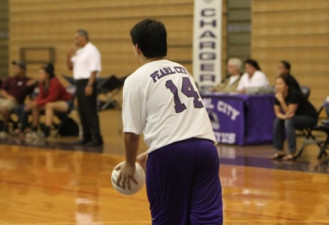 Photo by Barry Villamil | barry@mypearlcity.com

PCHS Athletics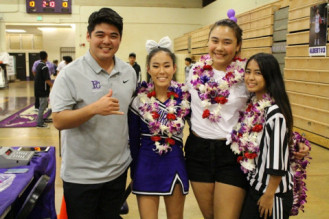 Photo by Barry Villamil | barry@mypearlcity.com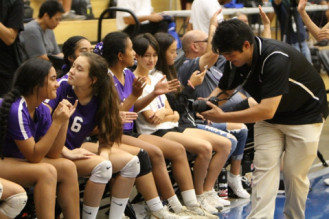 Photo by Barry Villamil | barry@mypearlcity.com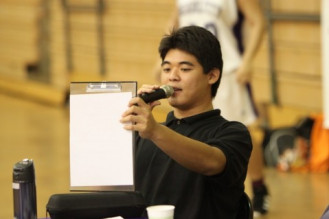 Photo by Barry Villamil | barry@mypearlcity.com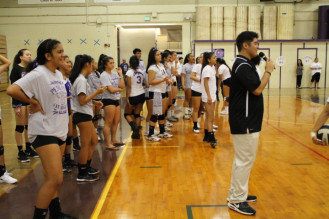 Photo by Barry Villamil | barry@mypearlcity.com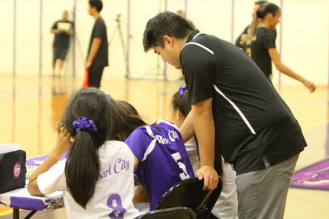 Photo by Barry Villamil | barry@mypearlcity.com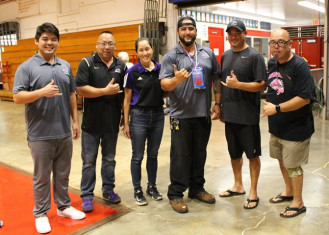 Photo by Barry Villamil | barry@mypearlcity.com
PCHS 2020
Friday Night Lights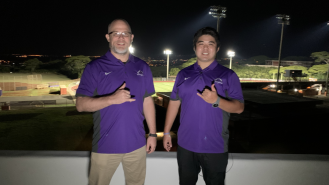 Photo by Sean Chang
Pictured: L-R – PCHS Principal Joe Halfmann, Chaz Mihara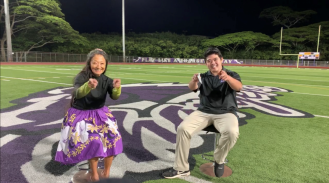 Photo by Sean Chang
Pictured L-R: PCHS Physical Education
Teacher/Coach Kay Bicoyand Chaz Mihara.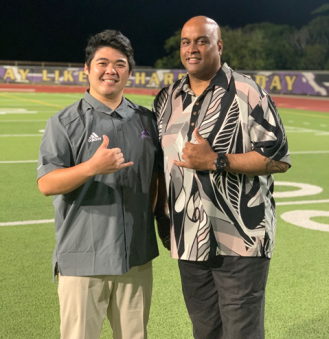 Photo by Sean Chang

Pictured from L-R: Chaz Mihara and PCHS Alumni and
Spectrum Sports broadcast personality David Kawika Hallums
Pearl City Community Association
K. Mark Takai Family Fun Day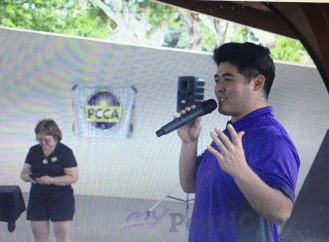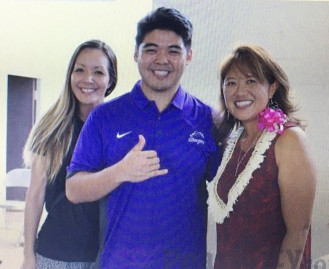 Photo by Barry Villamil | barry@mypearlcity.com
Pictured from L-R: 2019 PCCA President Lana Murakami,
Chaz Mihara, and Sami Takai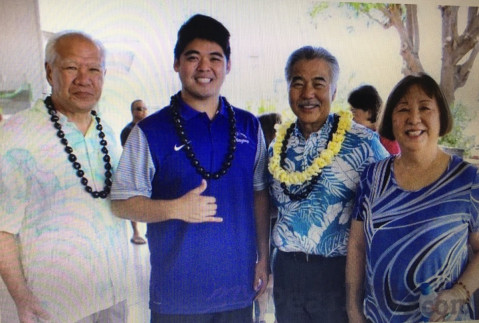 Photo by Barry Villamil | barry@mypearlcity.com
Pictured from L-R: Representative Gregg Takayama, Chaz Mihara,
Governor David Ige, and Governor Ige Chief of Staff Linda Takayama.
Stadium Stars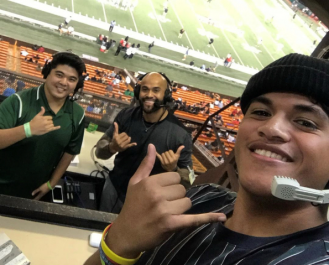 P
Photo by Malachi Pelesasa
To The Future!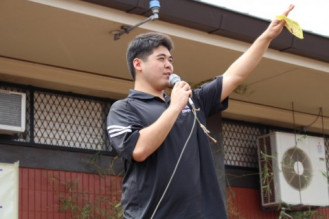 Photo by Barry Villamil | barry@mypearlcity.com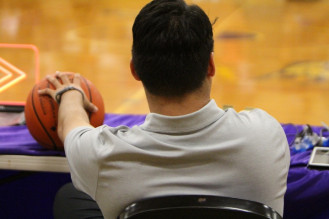 Photo by Barry Villamil | barry@mypearlcity.com