I am extremely blessed for the opportunity to be around very special friends in our community who live their lives by always putting others first with their generous and giving spirits that comes from within and shared with their love for others.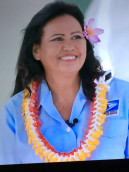 Adele Yoshikawa defines the goodness that flows from ones Heart and Soul unto beneficiaries like me. As a 22 year veteran of the U.S. Postal Service, Adele is adored by the neighbors and businesses she serves along her daily route out of the Pearl City Post Office. She is also respected and cherished as a dedicated, committed and experienced community leader.
Even though her welcoming, contagious smile is behind a mask during the COVID-19 pandemic, Adele is known for her trademark of always having a flower in her hair that is beautifully coordinated with a colorful mask of the day. Adele's giving and positive spirit shines through with every hand delivered piece of mail that is accompanied with a smile and warm Aloha for everyone.
Being busy with the responsibility of delivery thousands of pieces of mail on a daily basis throughout the Pearl City community, Adele is also the United States Postal Service Hawaii spokesperson for the NALC Letter Carriers Annual Food Drive. She coordinates the annual food drive donation and collection site location at the Pearl City Post Office. Food donations are collected from the Pearl City and Aiea communities by letter carriers while servicing their routes.
The NALC Letter Carriers Annual Food Drive is celebrating its 28th year in 2020. Due to COVIDF-19 pandemic restrictions, this year's food drive was postponed, but instead of collecting food donations they are promoting a Virtual Food Drive with monetary donations being accepted online by the Hawaii Foodbank. The Virtual Food Drive runs from 11/11 through 12/31/2020. Please see flyer below for donation information.
I would like to share a recent experience that reminded me of how Adele truly impacts our lives in the Pearl City community. She was recently featured on a segment of the Modern Wahine television program to help promote the Virtual Food Drive. I got a text from her earlier in the day to let me know that she was going to be on the program and to let her know how I thought the interview went. Adele was great! She's was very photogenic and her bigger than life personality really shined through, I'm pretty sure donations spiked after her appearance on the program.
Here's what touched my heart the most. The next day following the interview, Adele was back on her route delivering mail in the community, humble and happy as one can be. That's what makes her so special to all of us.
Adele Yoshikawa is exactly where she is meant to be at this moment in her life. Always caring and looking out for others with compassion and kindness for those in need, she sets upon her daily journey down a road that is lined with an abundance of friends and smiles while delivering Aloha from her Heart and Soul.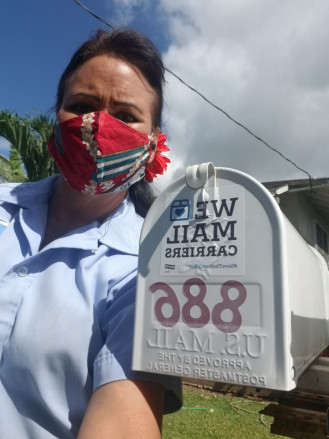 Photos courtesy of Adele Yoshikawa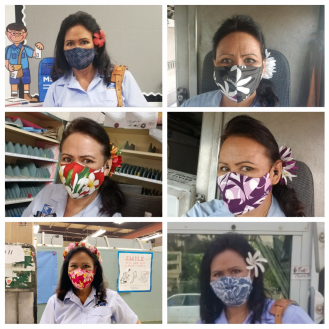 Photos courtesy of Adele Yoshikawa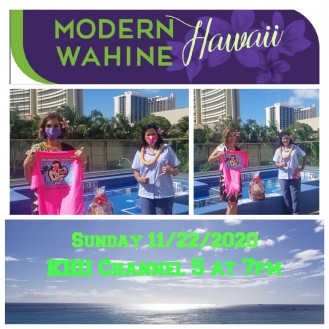 Photos courtesy of Adele Yoshikawa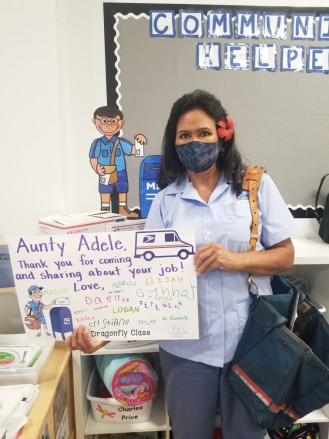 Photos courtesy of Adele Yoshikawa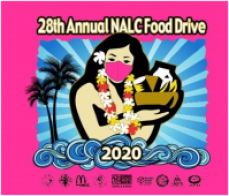 VIRTUAL FOOD DRIVE- 11/11 to 12/31/2020
We do more than deliver the mail! The COVID-19 pandemic has changed the nature of our jobs. We have never worked so hard for such an extended time frame. It's been like an eight-month Christmas rush for us. We have become a vital lifeline for our customers, who have gone online to order cleaning supplies, toiletries and just about anything else you can think of.
We adapted to the pandemic by wearing masks and sanitizing our work areas & trucks. Our goal is to keep ourselves and our customers safe & happy. One of the ways that we give back to the community is through our Annual Food Drive.
For the past 27 years, the NATIONAL ASSOCIATION OF LETTER CARRIERS helped support their communities by collecting food from their customers to donate to the local Foodbanks. This 28th year, due to COVID-19, we are going Virtual! A $20 donation provides about 25 meals and is equivalent to almost 240 lbs. of food. Please help support this great cause!
Click on the website or text NALC to 71777.
This could be one of the most important and LIFE-CHANGING Food Drives that we've coordinated. It could change how we do our Food Drives in the future! Everyone can now donate ONLINE!
Unfortunately, we can NOT collect any FOOD nor personally accept any CASH/CHECK donations. It must be done online or mailed in.
The USPS is our customers' connection to the world! Our customers are like family. In fact, sometimes we see them more than our families. Together we can STAMP OUT HUNGER!