The excitement has just begun with the release of the PCHS 50th Anniversary Book that celebrates the life and legacy of Pearl City High School alumni, staff, and administration beginning in 1971 through 2021.
214 pages reflect the heart and soul of the PCHS ohana as they tell their inspiring stories that spans over 50 years of living and sharing Excellence with Honor and Charger Pride.
The anniversary books arrived hot off the press Thursday afternoon at Pearl City High School. Retired PCHS teachers and anniversary book committee members; Joanne Ing, Arlene Aranita, and Sherry and Calvin Abe were hard at work in the school library filling and packing online book orders for mailing. They will also coordinate and lead a PCHS 50th Anniversary Book drive-thru pick-up distribution event at Pearl City High School on Saturday, September 11, 2021.
I received my copy today and would like to express my gratitude to the book organizing committee and book marketing committee for producing a gem that will live forever as a testament to the success of Pearl City High School's first 50 years.
Okay, back to reading through the pages. I can't put it down. The anniversary book is filled with so many wonderful and cherished memories from classmates and teachers that I will never forget.
To purchase a copy of the PCHS 50th Anniversary Book, click on the PCHS banner ad on the MyPearlCity.com website homepage. For more information log on to: pchschargerpride@gmail.com
GO CHARGERS!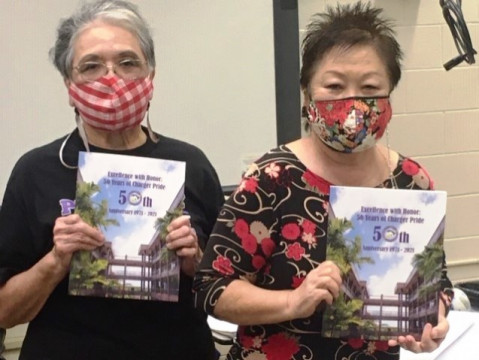 Photo by Barry Villamil | barry@mypearlcity.com
Pictured: (L-R) Joanne Ing, Sherry Abe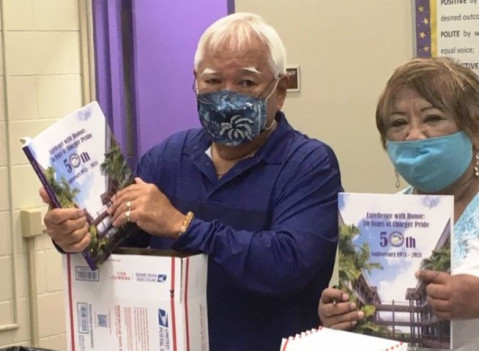 Photo by Barry Villamil | barry@mypearlcity.com
Pictured: (L-R) Calvin Abe, Arlene Aranita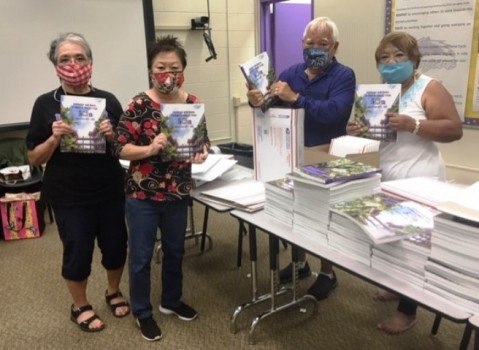 Photo by Barry Villamil | barry@mypearlcity.com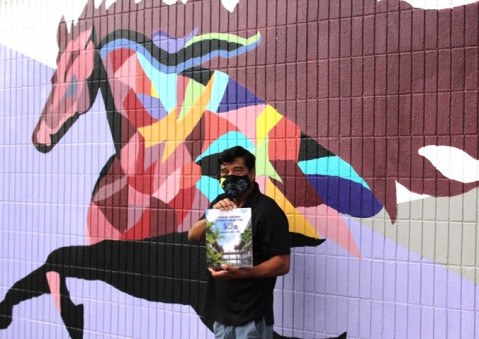 Photo by Barry Villamil | barry@mypearlcity.com