Congratulations to the Pearl City Lady Chargers who placed third in the HHSAA State Bowling Team Championships held on Thursday and Friday at Leeward Bowl in Pearl City. The Lady Chargers finished in third place behind 2021 state champion Kapolei and runner-up Iolani.
Congratulations to Pearl City freshman sensation Samantha Kanehailua who brought home the State individual title with an 8 game total pin count of 1504 and a 188 average.
The Lady Chargers performed at the top of their game as a team with a disciplined combination of talented bowlers representing the freshman class through senior leadership.
The future of Lady Chargers bowling program looks bright for Head Coach Millie Gomes, Assistant Coach Kyle Kihara, and the Lady Chargers booster club supporters as they continue to commit themselves to building winning characters upon their bowlers in and outside the competitive lanes.
Go Lady Chargers!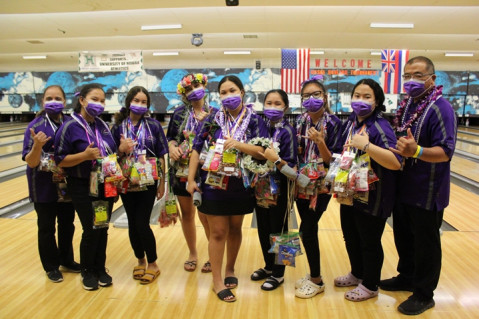 Photo by Barry Villamil | [email protected]
Samantha Kanehailua
2021 HHSAA Girls State Individual Bowling Champion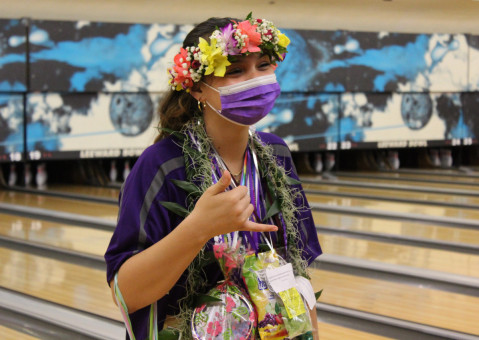 Photo by Barry Villamil | [email protected]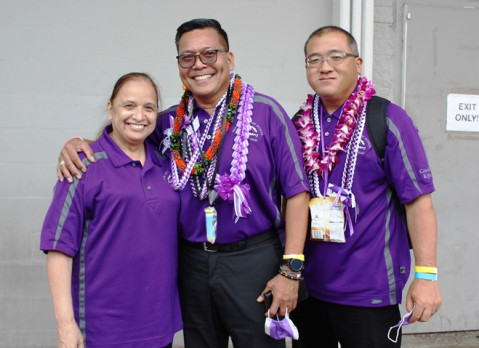 Photo by Barry Villamil | [email protected]
Pictured: Millie Gomes, Tony Madrona, and Kyle Hayashi