Congratulations o the Pearl City High School 2021 Boys multi-championship winning bowling team who received certificates from the Council of the City and County of Honolulu honoring and congratulating the team for their 2021 trifecta bowling championship season.
First year Charger Head Coach Tony Madrona led his incredible Chargers to a sweep of the Oahu Interscholastic Association West Boys Championship, Oahu Interscholastic Association Boys Championship, and the HHSAA State Boys Championship.
2021 Pearl City Chargers Boys Bowling Champions
Head Coach Tony Madrona
Shaine Fujii, Ethyn Allen, Jayden Kadooka, Devin Hayashi, Dylan Soto,Jorden Yamamura
Lady Charger freshman sensation Samantha Kanehailua was also honored and recognized for capturing the 2021 HHSSA State Girls Individual Bowling Championship. The Pearl City Lady Chargers under multi OIA and State championship winning Head Coach Millie Gomes placed third in the 2021 HHSAA State Girls Championship.
Mahalo to Honolulu City Councilman Brandon Elefante and legislative aide Dion Mesta for presenting the Charger champions with their recognition certificates.
Also mahalo to PCHS Principal Joseph Halfmann, PCHS Athletics Director Reid Shigemasa, and PCHS Academy Principal of Culinary Arts, Health Sciences, and Leadership Michael Sana for their support.
Congratulations to the Pearl City Chargers coaching staff:
Millie Gomes, Tony Madrona, and Kyle Kihara

GO CHARGERS!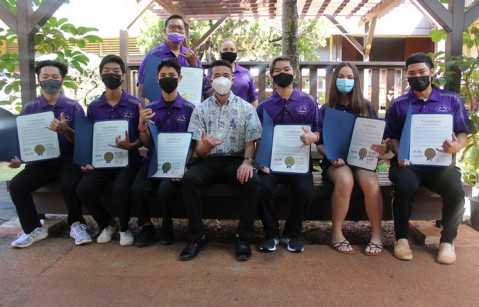 Photo by Barry Villamil | barry@mypearlcity.com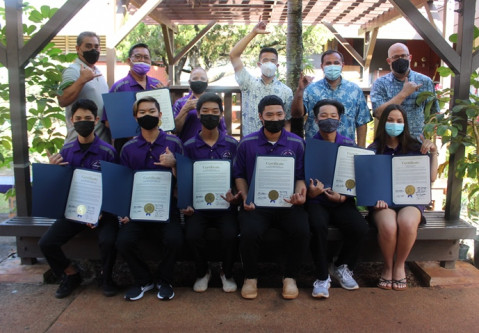 Photo by Barry Villamil | barry@mypearlcity.com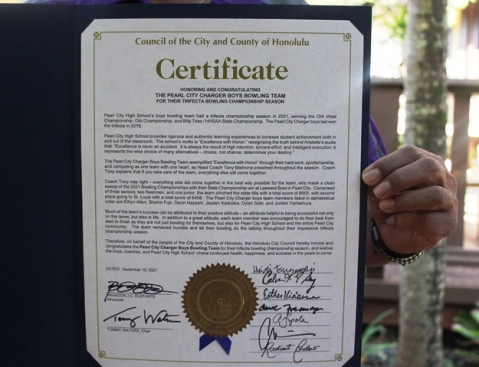 Photo by Barry Villamil | barry@mypearlcity.com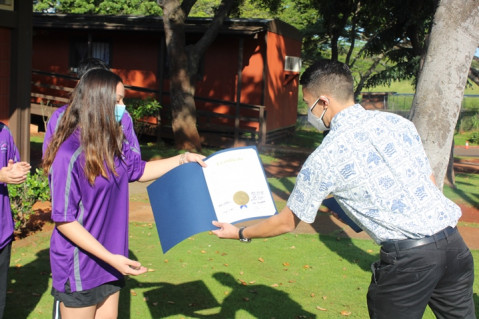 Photo by Barry Villamil | barry@mypearlcity.com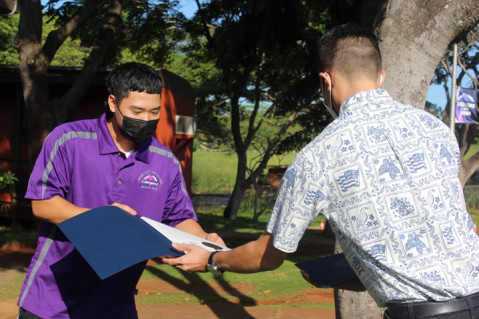 Photo by Barry Villamil | barry@mypearlcity.com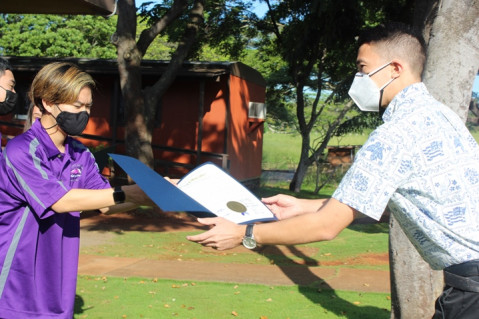 Photo by Barry Villamil | barry@mypearlcity.com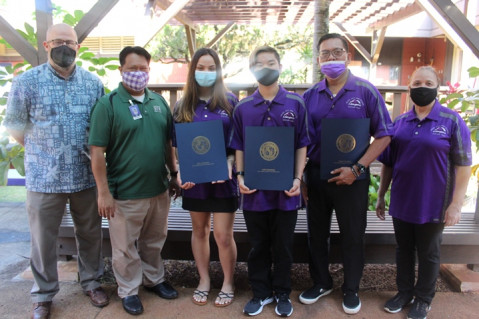 Photo by Barry Villamil | barry@mypearlcity.com