I would like to truly thank Representative Gregg Takayama for the humble honor of receiving a recognition certificate from the Hawaii State House of Representatives that was presented to me by Representative Takayama this past Saturday at the Momilani Community Center in Pearl City.
It was a very special moment for Mary and I as the certificate was presented to me alongside my fellow Pearl City Lions Club community volunteers which includes Representative Takayama during our club's beautification and clean-up work day project at the Momilani Community Center.
There are so many dedicated community volunteers and supporters who give from their heart and soul to better the lives of residents and their ohana. I am blessed to call them my friends. Their inspiration and commitment fuels my passion to serve our community.
Mahalo to Representative Takayama who is always there in the community to lend a hand as he serves the district and community that he lives in and cares for with pride.
Barry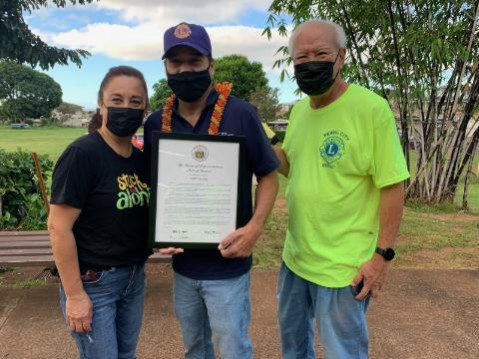 Pictured: (L-R) Mary Villamil, Barry Villamil, and Representative Gregg Takayama.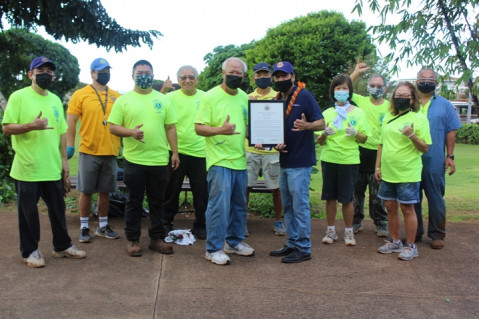 Barry Villamil and Representative Gregg Takayama pictured
with fellow Pearl City Lions Club community volunteers.