Check out the photos of the new Pearl City High School Chargers and Lady Chargers ball fields. I have never seen anything like it at a high school campus. It's a beautiful work of art that will definitely deliver Charger athletics to a level of Respect and Pride for the honor to compete on the baseball and softball complex turf that has been blessed upon those who first step foot on the field of play, as well as generations of student athletesto come.
It's going to be an amazing thrill and experience for all to watch and cheer on the first pitch and first crack of the bat at the inaugural ball game at the facility which is scheduled to open in April. The first pitch and first hit will forever live as a part of Charger baseball and softball historic moments, as well as represent a new chapter in a storied legacy that will be perpetuated as Charger ball players and coaches have the opportunity to play on the most pristine turf complex in the state.
I am blown away with the thought of what's to come for the Charger athletics ohana, visiting teams and their ohana, and the community as the magic of baseball and softball manifest itself in the memories made while competing on this very special "Chargers Fields of Dreams."
GO CHARGERS!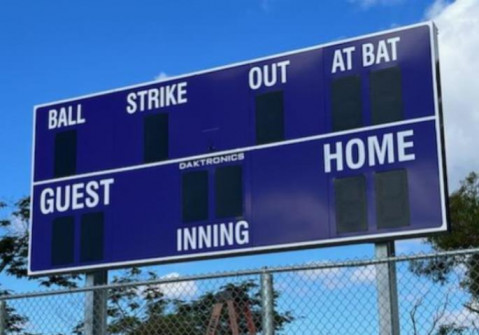 Photo by Barry Villamil | barry@mypearlcity.com