Pearl City defeated Campbell 4-1 in a key OIA Western Division Baseball match up for the top league rankings yesterday at the Sabers brand new synthetic ball field. The Chargers rallied for four runs in the bottom of the fifth inning to break open a scoreless ball game and take a 4-0 lead over the Sabers.
It was a classic Pearl City vs. Campbell OIA West pitcher's duel over four complete innings before Pearl City took advantage of bases loaded walks that did most of the scoring long with a RBI single by Devin Hayashi to put the Chargers comfortably out front of the Sabers and never looked back.
Campbell scored their single run of the ball game on a RBI single by Dallas Alapai that scored Cason Eliptico-Quinata from third in the top of the sixth inning that got the Sabers on the scoreboard 4-1.
Drew Boyles got the start and the win for Pearl City pitching 6 innings while allowing 1 run, 3 hits, with 7 strikeouts. Devin Hayashi took care of business in relief allowing no runs, no hits, with 2 strikeouts to close out the seventh inning and the ball game.
Campbell's Hunter Lindsey got the start and took the loss for the Sabers pitching 4 1/3 innings while allowing 4 runs, 5 hits with 1 strikeout.
Leading Hitters:
Pearl City – Drew Boyles 1-3; Devin Hayashi 1-3, RBI; Logan Honma 1-2, RBI; Jayson Au Hoy 1-2; Ethan Higashionna 1-3, RBI
Campbell – Kamanui Saito 1-2; Cason Eliptico-Quinata 1-2, run; Kayne Carlos 1-3
@ Campbell High School
1 2 3 4 5 6 7 R H E
Campbell (6-3) 0 0 0 0 0 1 0 1 3 0
Pearl City (7-2) 0 0 0 0 4 0 X 4 5 1
THE CHARGERS WILL OPEN THEIR BRAND NEW BASEBALL COMPLEX ON SATURDAY, APRIL 16 AT 9:00AM AGAINST THE LEILEHUA MULES.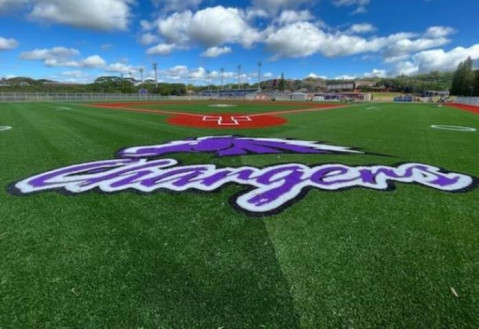 Photo by Barry Villamil | barry@mypearlcity.com
DEVIN HAYASHI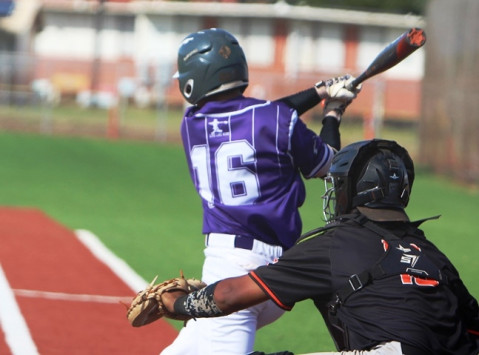 Photo by Barry Villamil | barry@mypearlcity.com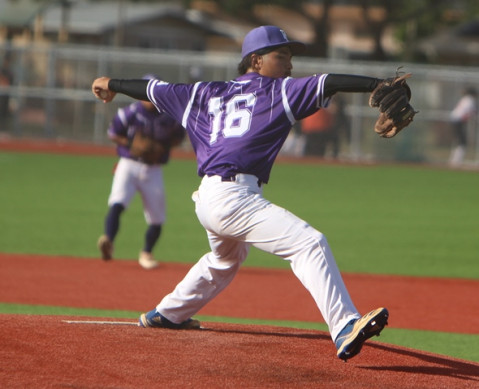 Photo by Barry Villamil | barry@mypearlcity.com
Devin Hayashi added another layer to his outstanding Charger baseball legacy
against the Sabers on Wednesday at the plate hitting 1-3 with a RBI single in the
Chargers four-run bottom of the fifth inning rally, and from the mound closing
out the seventh inning with a couple strikeouts and a fly out to end the ball game.