Mahalo to all the District 50 Lions Club volunteers who came together early Saturday morning to assist the Mana Loa Nimitz Lions Club to paint tables and benches at Kunawai Park in Liliha.
Volunteers from the Chinatown Lions Club and Cyber Lions Club also joined Mana Loa Nimitz Lions Club and Pearl City Lions Club volunteers to take part in the painting project. I represented the Pearl City Lions Club along with Mary Villamil. My apologies if I missed any Lions Clubs who also volunteered their time on Saturday.
Mahalo to Wayne Suzuki and Dexter Aoki from the Mana Loa Nimitz Lions Club for their leadership and continued commitment to beautify many communities on Oahu.
The next community beautification and clean-up project that the Lions volunteers will participate in is this Saturday, May 21 led by the Rotary Club of Pearlridge at Puuloa Springs located along the Pearl Harbor Bike Path in Pearl City near Blaisdell Park.
Have a great week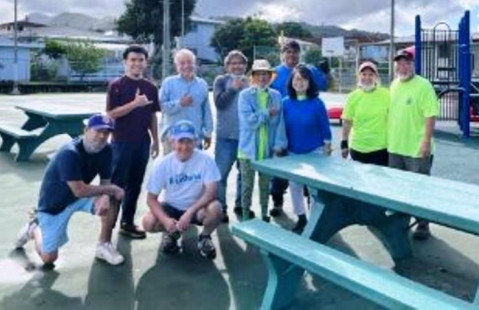 Photo by Mary Villamil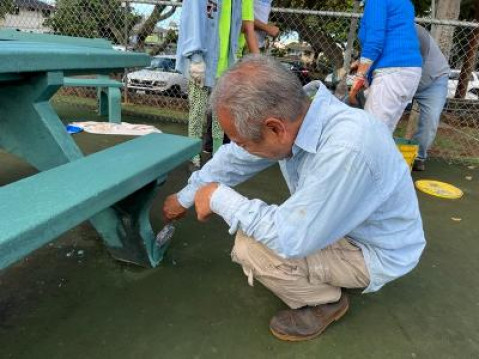 Photo by Barry Villamil | [email protected]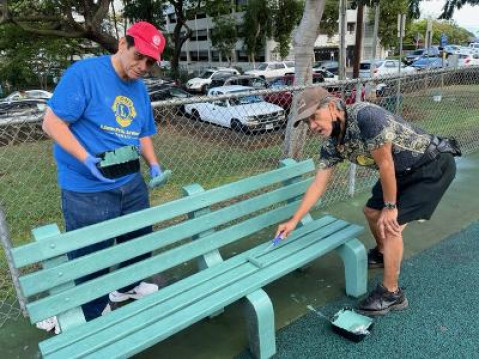 Photo by Barry Villamil | [email protected]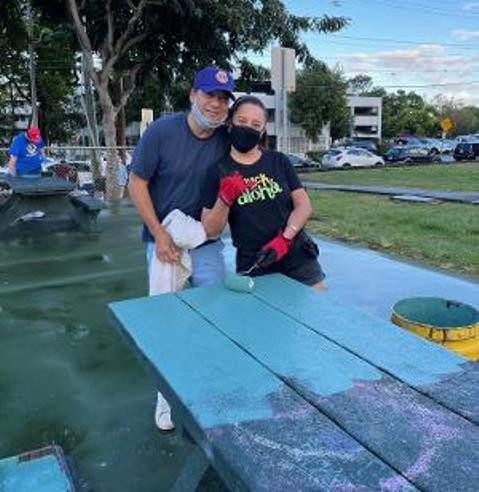 Photo by Dexter Aoki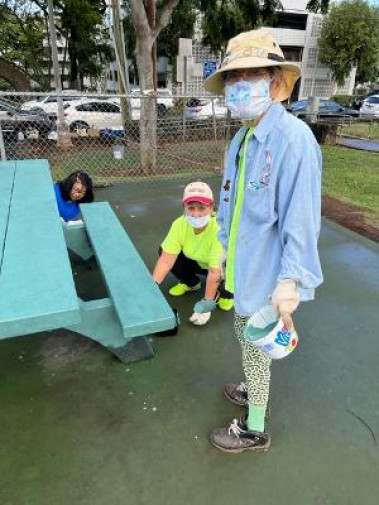 Photo by Barry Villamil | [email protected]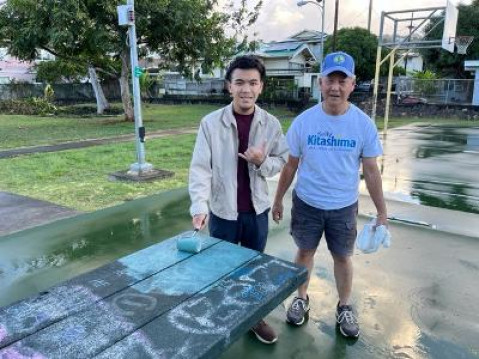 Photo by Barry Villamil | [email protected]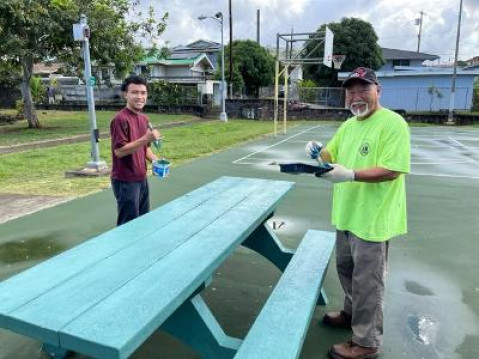 Photo by Barry Villamil | [email protected]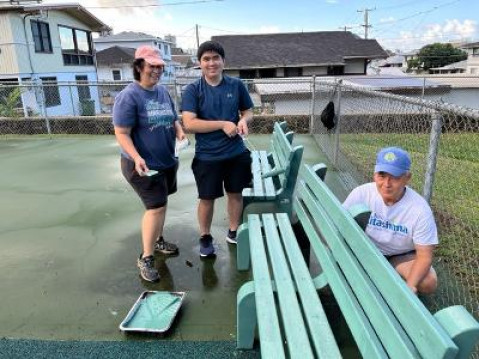 Photo by Barry Villamil | [email protected]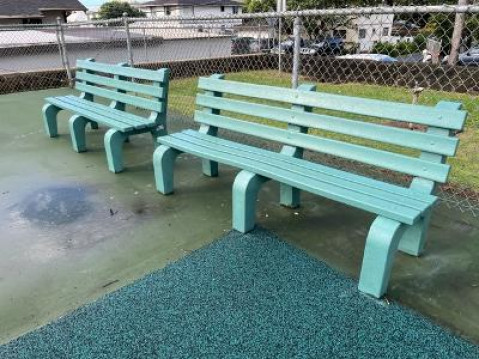 Photo by Barry Villamil | [email protected]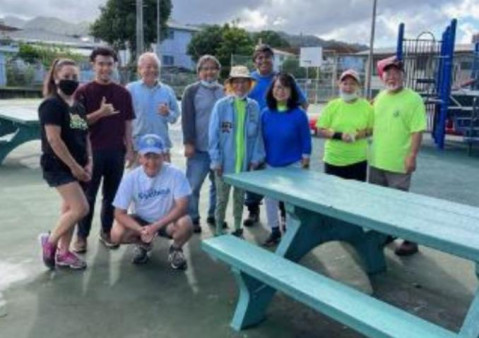 Photo by Barry Villamil | [email protected]