Aloha,
It's a dream for any athlete to represent their state on a national playing field. And right now 16 Special Olympics Hawaii athletes and 5 Unified Partners from around Hawaii will do just that as they compete in the Special Olympics 2022 USA Games.
Today (June 8), team Hawaii, also referred to as Hui O Hawaii, added another 11 medals to its medal count. Thus far Hawaii has earned 18 medals – 4 gold, 8 silver and 6 bronze.
Hawaii's results thus far include:
Scottie Pacheco, Oahu
Silver, Bench Press
Silver, Squat
Silver, Combo 3
Melissa Iida, Kauai & Lisa Laureta, Kauai:
Daniel Saito, Oahu
Gold, Combination – Squat, Bench Press & Dead Lift
Gold, Deadlift
Gold, Squat
Bronze, Bench Press
Quentin Wong, Hawaii Island
Silver, Bench Press
Bronze, Squat
Alice Webb, Oahu
The Special Olympics USA Games celebrates the Special Olympics movement while promoting the ideals of acceptance and inclusion through sport and highlighting the abilities of athletes with intellectual disabilities.
These 16 athletes hail from Oahu, Kauai, Maui and Hawaii Island and were selected from among 3,400 participants statewide to compete in the eight-day competition. They join more than 3,500 Special Olympics athletes from across the country to compete in bocce, bowling, powerlifting, and swimming, as well as participate in Youth Leadership Programs from June 5-12, 2022.
The cost to send one Special Olympics Hawaii athlete to the USA Games is more than $2,500. To help offset the cost, tax-deductible donations are being accepted at www.sohawaii.org.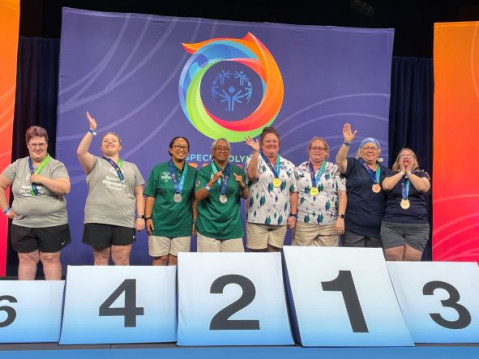 Photo:: Special Olympics Hawaii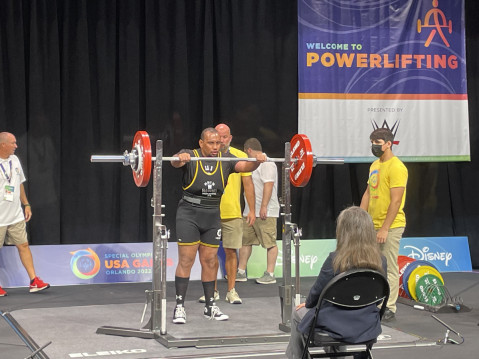 Photo:: Special Olympics Hawaii