Mahalo to Liliha Bakery Pearl City for a very special invitation Monday night to attend a sneak preview of their latest location in the Pearl Highlands Center before this Wednesday's Grand Opening.
After a warm welcome by management and staff, Mary and I were treated to dinner, followed by a gift box of goodies from the bakery to take home. Everything was so delicious, and the portions were filling. Mary dined on the mahimahi plate, and I had the jumbo shrimp plate, and we both enjoyed Mango iced tea.
A single scoop of corn on my plate last night brought me back to over 50 years ago as a kid sitting at the counter at the original Liliha Bakery and Coffee Shop with my relatives who lived near the bakery. We would walk over from my uncle's house to eat dinner on the weekends when my family was in the town area visiting from Pearl City.
Dinner was so good and always served on those old school light green plates and dishes. Hamburger steak, gravy on the rice, and a scoop of corn. It was the best! Washed it down with a glass of juice. My dad and uncle would always buy a box or two of coco puffs to take home.
One scoop of corn last night at the new Pearl City Liliha Bakery brought back fond memories. I have come full circle. I got a good vibe while dining. Everybody was so nice.
Mahalo to Liliha Bakery Pearl City General Manager Teresa Labasan for the amazing opportunity to take part in the sneak preview experience.
It is going to be an exciting grand opening on Wednesday as our Pearl City community and their ohana dine at Liliha Bakery Pearl City for the first time, while also welcoming the bakery and their ohana to our community.
The bond begins Wednesday as Liliha Bakery becomes a gathering place for family, friends, neighbors, and visitors alike to Pearl City.
Possibly 50 years from now, stories will be told like mine about the first experience at the new Liliha Bakery in Pearl City.
Mahalo to Nathan Kam and his team for welcoming and greeting Mary and I as we entered Liliha Bakery PC on Wednesday. Also, mahalo to Liliha Bakery Marketing Lead Connie Wong, our wonderful server Melissa, the awesome chefs and kitchen crew, and the really nice and helpful bakery staff.
Mary and I would like to wish Liliha Bakery Pearl City a wonderful grand opening celebration and much success in the years to come in the Pearl City community.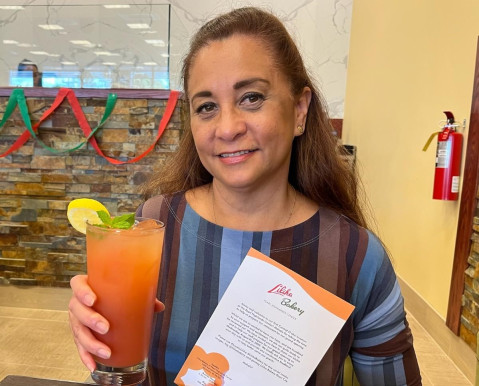 Photo by Barry Vil;lamil | MyPearlCity.com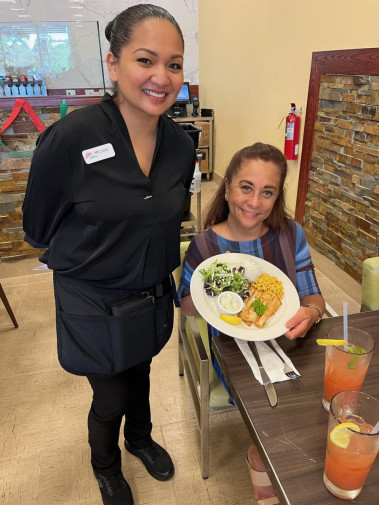 Photo by Barry Vil;lamil | MyPearlCity.com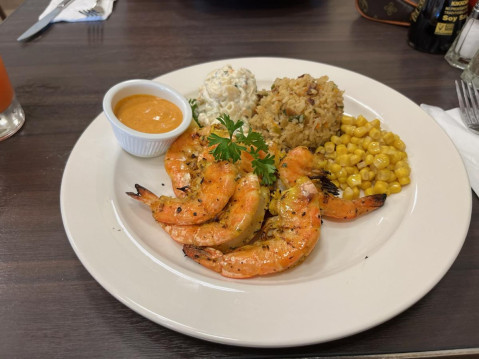 Photo by Barry Vil;lamil | MyPearlCity.com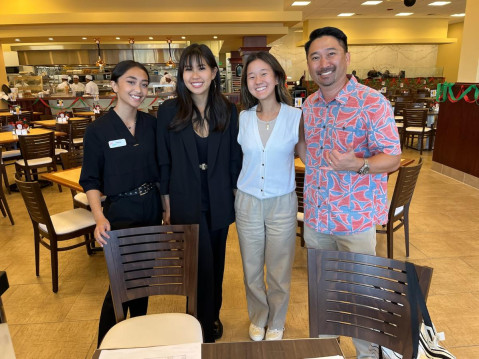 Photo by Barry Vil;lamil | MyPearlCity.com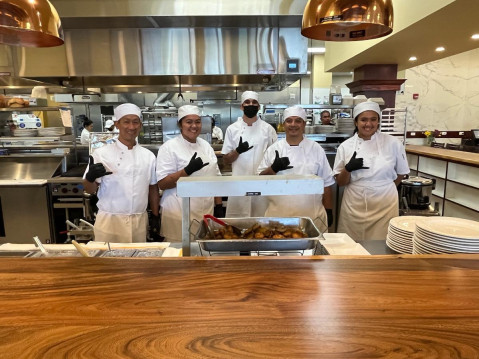 Photo by Barry Vil;lamil | MyPearlCity.com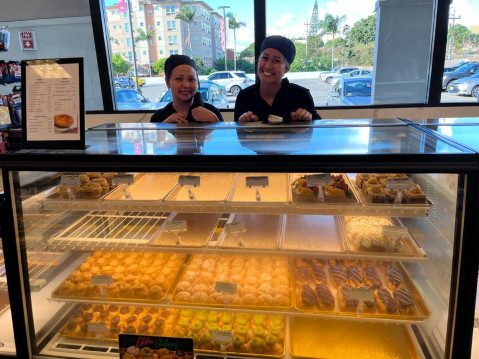 Photo by Barry Vil;lamil | MyPearlCity.com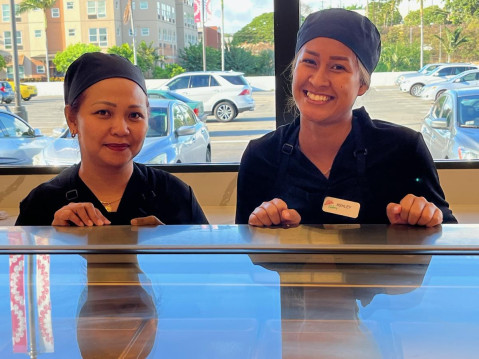 Photo by Barry Vil;lamil | MyPearlCity.com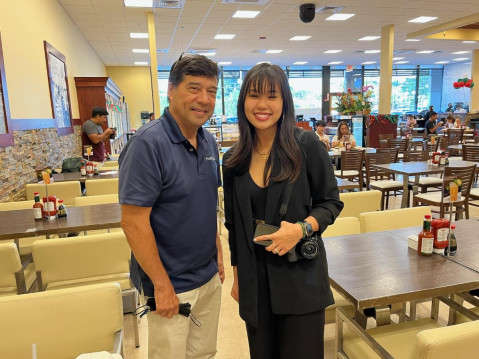 Photo by Barry Vil;lamil | MyPearlCity.com