The Rotary Club of Pearlridge (RCOP) was excited to present 107 third graders and 6 teachers from Kanoelani Elementary School with free dictionaries while welcoming them to the RCOP Dictionary 5000 and Good Citizen Awards Program.
RCOP President Dick Mosko, along with RCOP Board of Directors, Emily Kurosaka and Barry Villamil, hand delivered brand-new dictionaries to the students and their teachers in a special presentation made inside the school cafeteria.
The RCOP Foundation annually sponsors free dictionaries to over 650 third grade students and their teachers representing 12 Aiea and Pearl City elementary schools.
The RCOP Foundation also financially supports two students from each school with Good Citizen Awards that consists of a Good Citizen Award certificate and a $50.00 check. The students are selected by their teachers at the end of the school year for best exemplifying the Principles of Rotary International's Four Way Test.
"Four Way Test"
1. Is it the truth;
2. Is it fair to all concerned,
3. Will it bring good will and better friendships,
4. Will it be beneficial to all concerned.
Neil Blomberg, Principal, Kanoelani Elementary School
"It's always nice when a group like the Rotary Club of Pearlridge comes and supports the local schools and seeing the kids and their excitement looking at the dictionaries and using them. It's a great tool for them for the rest of the year, so we're really grateful for the help and partnership with the Rotary Club of Pearlridge. The students are always motivated to do well, but I think the Good Citizen Award might take them to the next level. That's an exciting opportunity for them as well. Thank you!
By donating free dictionaries, as well as introducing the third graders and their teachers to Rotary International's "Four Way Test" and following up at the end of the school year with the Good Citizen Awards presentations, it serves as the foundation for our efforts to support literacy and positive, productive, and thoughtful characters in our schools and communities beginning at the third-grade level.
The following third graders in the below elementary schools have received their dictionaries to date:
Lehua Elementary School
Waiau Elementary School
Pearl City Elementary School
Our Savior Luther School
Palisades Elementary School
St. Elizabeth School
Momilani Elementary School
Pearl City Highlands Elementary School
Manana Elementary School
Alvah Scott Elementary School
Kanoelani ElementarySchool
Pearl Ridge Elementary School will be the final school for the 2022-2023 school year to receive their free dictionaries with a presentation scheduled for Wednesday, September 14, 2022.
Mahalo to all the RCOP Dictionary 5000 presenting volunteers who generously shared their time to introduce the Dictionary 5000 Project and distribute the dictionaries to the students and their teachers.
Service Above Self
KANOELANI ELEMENTARY SCHOOL
Photo by Barry Villamil | MyPearlCity.com
RCOP President and PDG Dick Mosko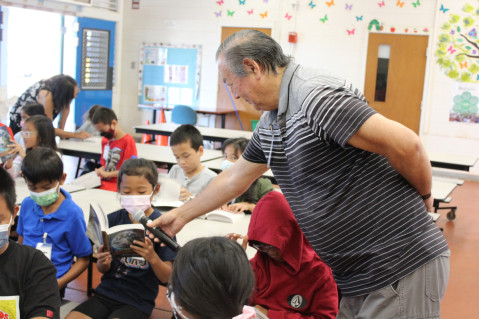 Photo by Barry Villamil | MyPearlCity.com
RCOP Board member Emily Kuraoka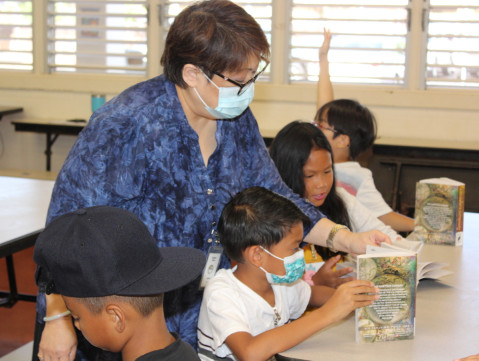 Photo by Barry Villamil | MyPearlCity.com
MOMILANI ELEMENTARY SCHOOL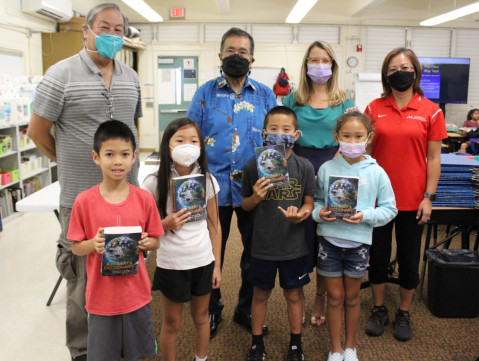 Photo by Barry Villamil | MyPearlCity.com
RCOP Board member Courtney Wagner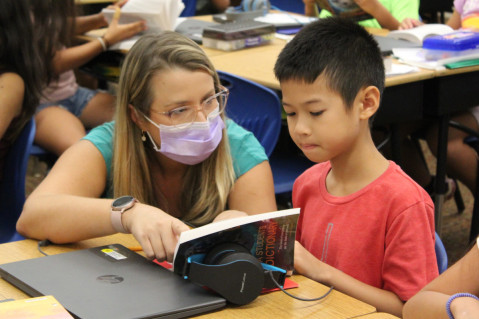 Photo by Barry Villamil | MyPearlCity.com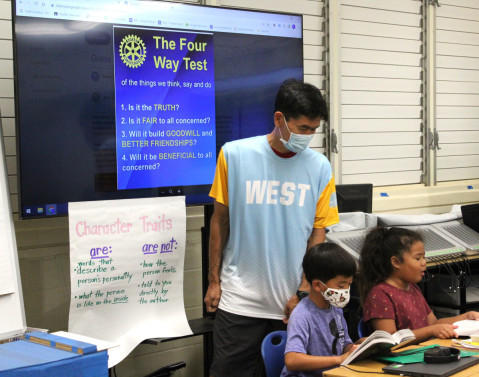 Photo by Barry Villamil | MyPearlCity.com
ST. ELIZABETH SCHOOL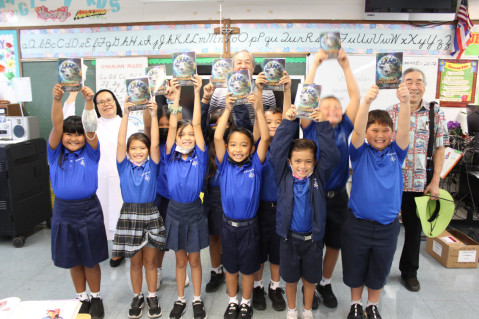 Photo by Barry Villamil | MyPearlCity.com
RCOP President and PDG Dick Mosko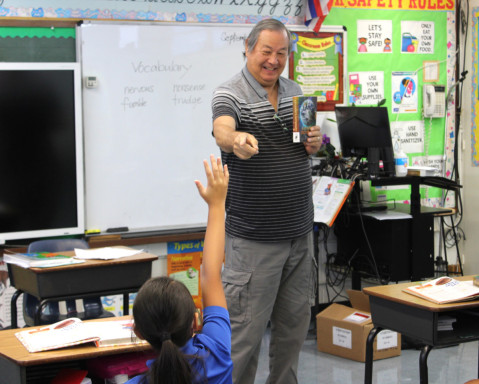 Photo by Barry Villamil | MyPearlCity.com
RCOP Board member Mitsuaki Suzuki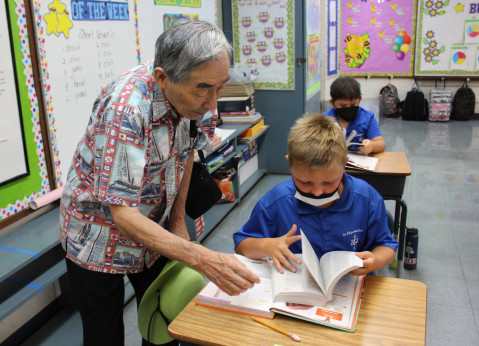 Photo by Barry Villamil | MyPearlCity.com