I am humbled and overwhelmed with the honor of receiving the 2023 Charger Pride Award presented to me by Pearl City High School Athletics Director Reid Shigemasa at Wednesday's PCHS Chargers Athletics Awards held at the Michael D. Nakasone Performing Arts Center.
Thank you to PCHS Principal Joseph Halfmann for the opportunity to be a part of both academic and athletic programs at the school through the years, as well as our strong bond of friendship.
Also, I am extremely grateful and appreciative for all that AD Reid, and assistant AD's Mike Pang and Kyle Miyashiro have done for me the past 12 years. They have always watched out for me and given me amazing opportunities to capture incredible Charger athletic moments that will live forever. Reid, Mike, Kyle, and Coach Chaz Mihara are my buddies and friends for life.
It has been an amazing journey covering Charger student athletes in competition, in the classroom, and during community service projects.
Being presented the 2023,Charger Pride Award in front of the Charger student athletes, their coaches, and Charger ohana was a very special moment in my life that I will always cherish and truly appreciate.
I would like to congratulate Charger student athletes from the incredible and talented Class of 2023 who will take their first steps into the future as PCHS Charger alumni upon tonight's graduation commencement ceremony.
I have been honored to cover many of the graduating seniors on MyPearlCity.com beginning in elementary school while participating in youth sports and excelling in the classroom through today. Their path ahead is bright and shining with CHARGER PRIDE, EXCELLENCE WITTH HONOR.
Thank you to AD Reid and the PCHS Chargers athletic department for the ultimate Charger Pride Award helmet that included my #22. The last time I wore a Charger helmet in battle for a full season was in 1973.
I'm looking forward to capturing future Charger student athletes and their coaches in action and the memories of their success and special moments that they will forever hold in their hearts and legacies with CHARGER PRIDE!
A very special thank you to Mary Villamil who is always by my side and the heart and soul of inspiration.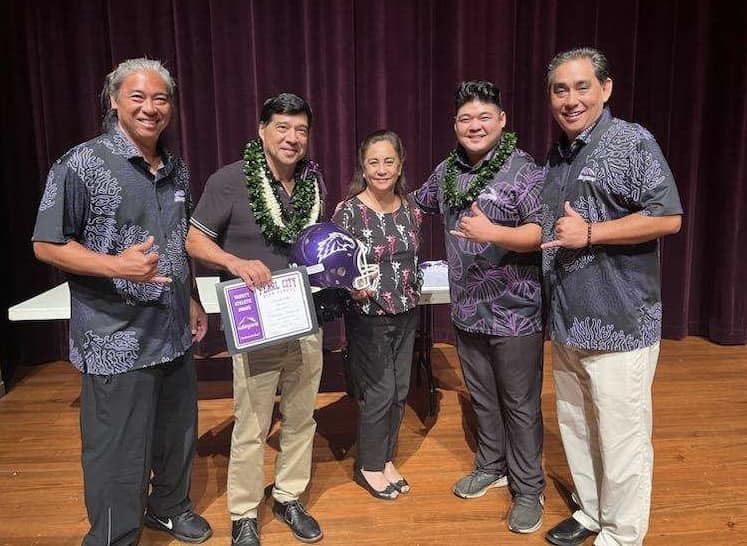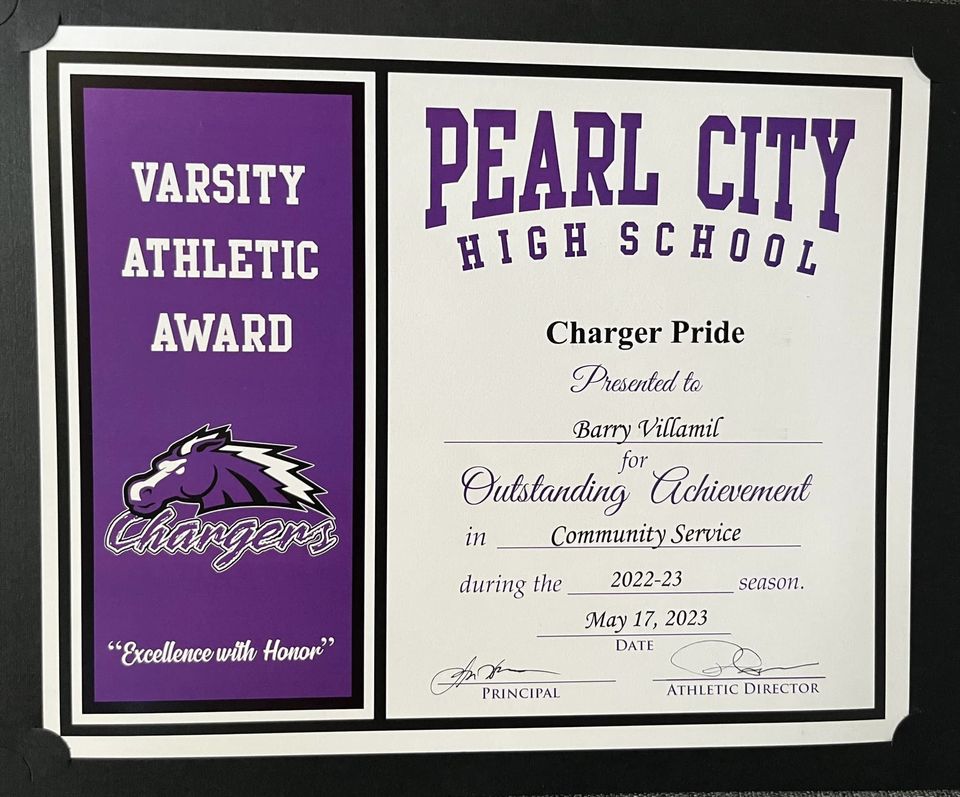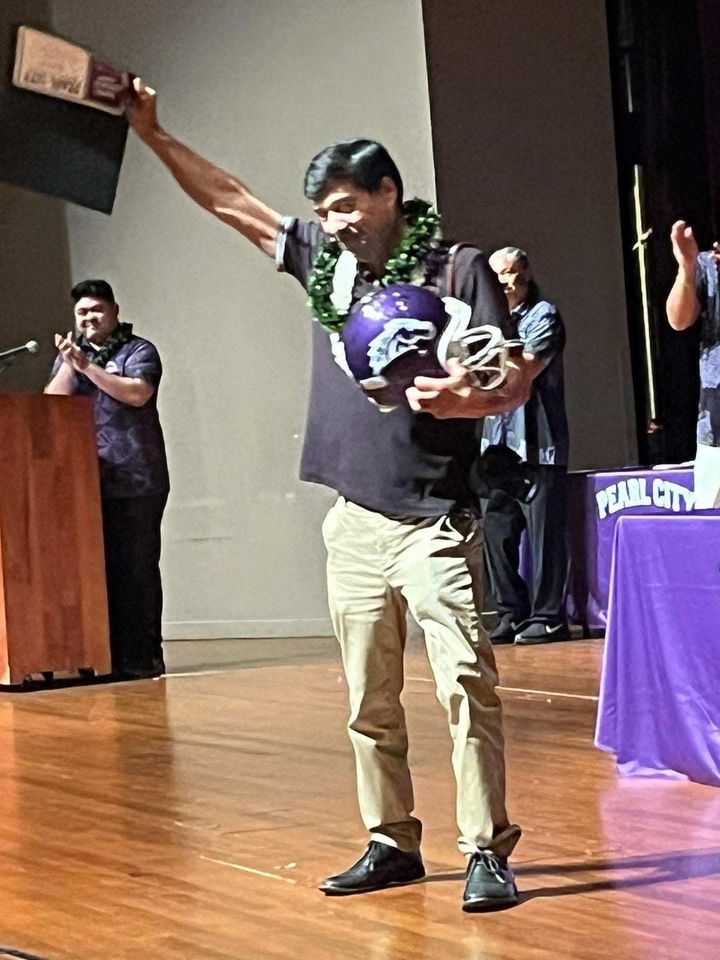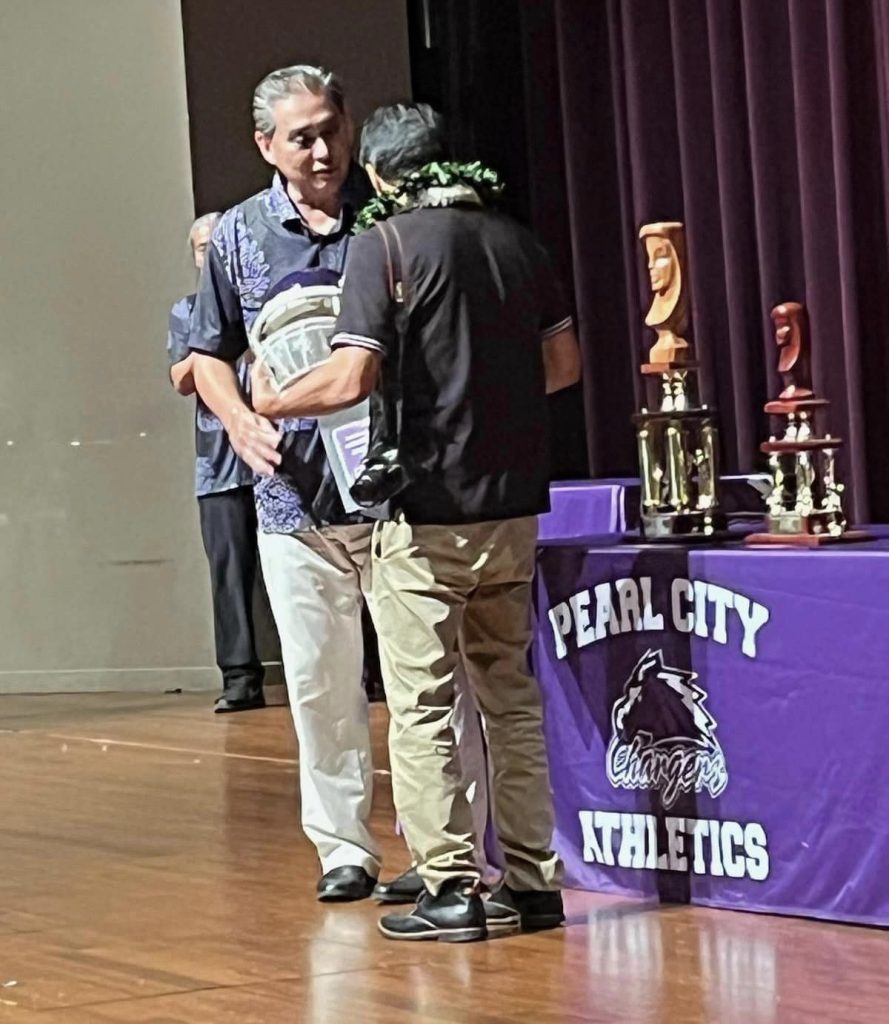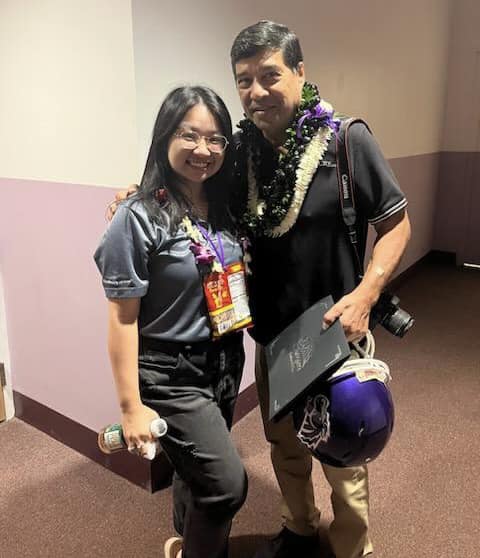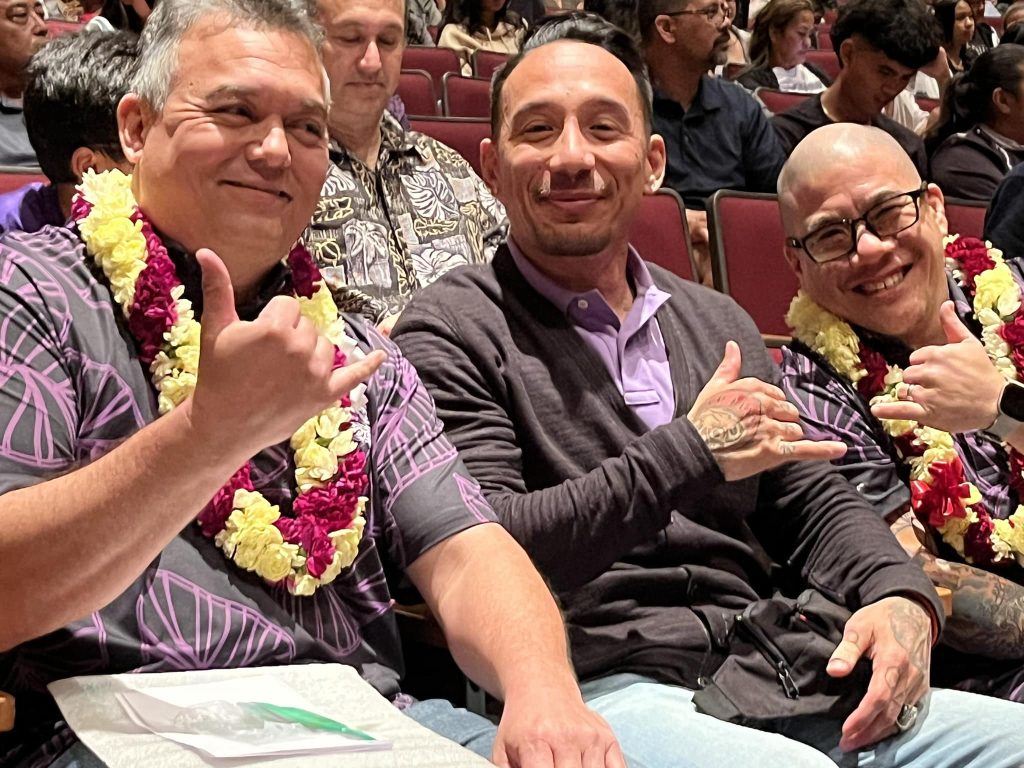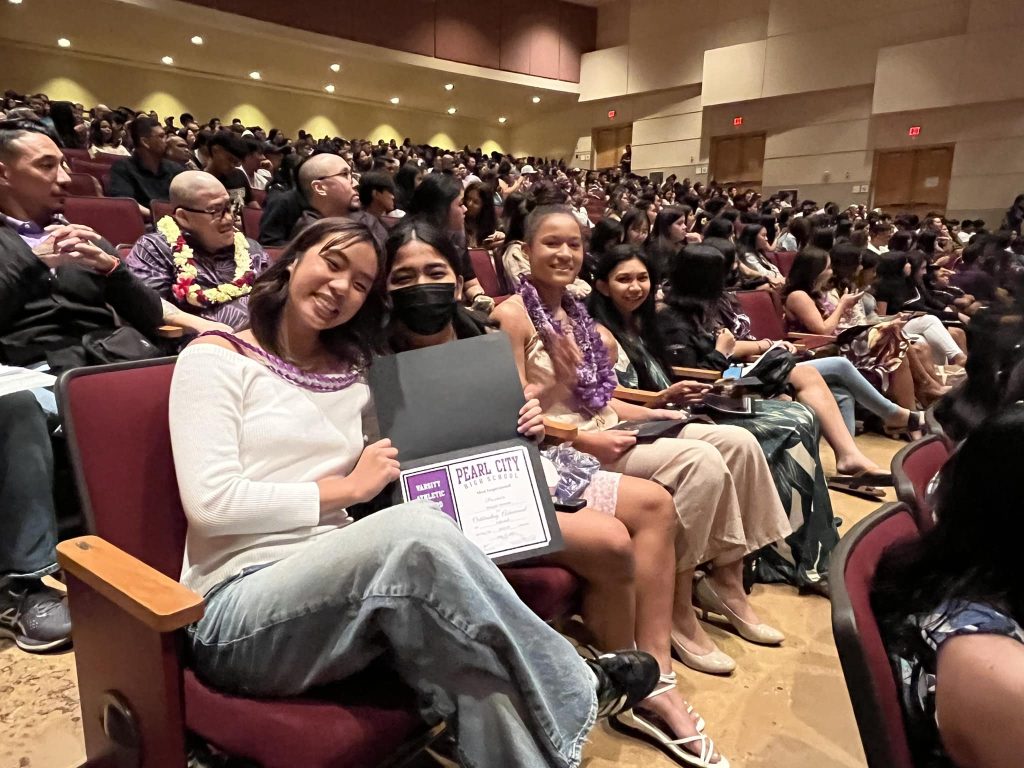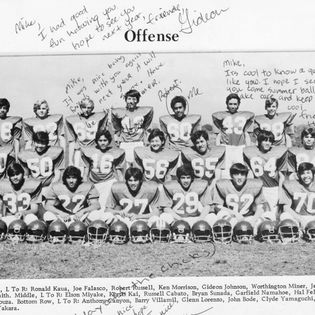 Mahalo to Charger teammate Mike Kokubun for sharing a page out of his yearbook a few years ago on Facebook.
I'm on the bottom row #22. CHARGER PRIDE!