On Monday, Rotary Club of Pearlridge (RCOP) President Dick Mosko and RCOP Youth Interact Leadership Director Barry Villamil visited with Highlands Intermediate School's recently crowned 2023 National Student Council Award winning students and their teacher/advisor Mr. Eric White for a well deserved congratulatory presentation.
Highlands Intermediate Student Council students are also outstanding members of the RCOP sponsored Highlands Intermediate Rotary Youth Interact Leadership Club.
Mr. White and his students were presented with a $500.00 check donation from the RCOP to help them celebrate their amazing award winning success. The RCOP also extended their heartfelt appreciation for the students, advisor, and supporters hard work and inspirational efforts in the classroom and in the community while volunteering side by side with the RCOP at the Puuloa Springs Native Hawaiian Garden Project.
Monday's check donation represents the RCOP's annual commitment to financially supporting students and their schools in both the Pearl City and Aiea communities.
A very special mahalo goes out to RCOP board member Eric Fujimoto who initiated the check donation by personally donating $250.00 that the RCOP matched with a $250.00 donation.
It is quite an honor to be a Rotary Club of Pearlridge board member and to be connected to the genuine and sincere spirit of generosity and Aloha from RCOP club members and its corporate partners..
SERVICE ABOVE SELF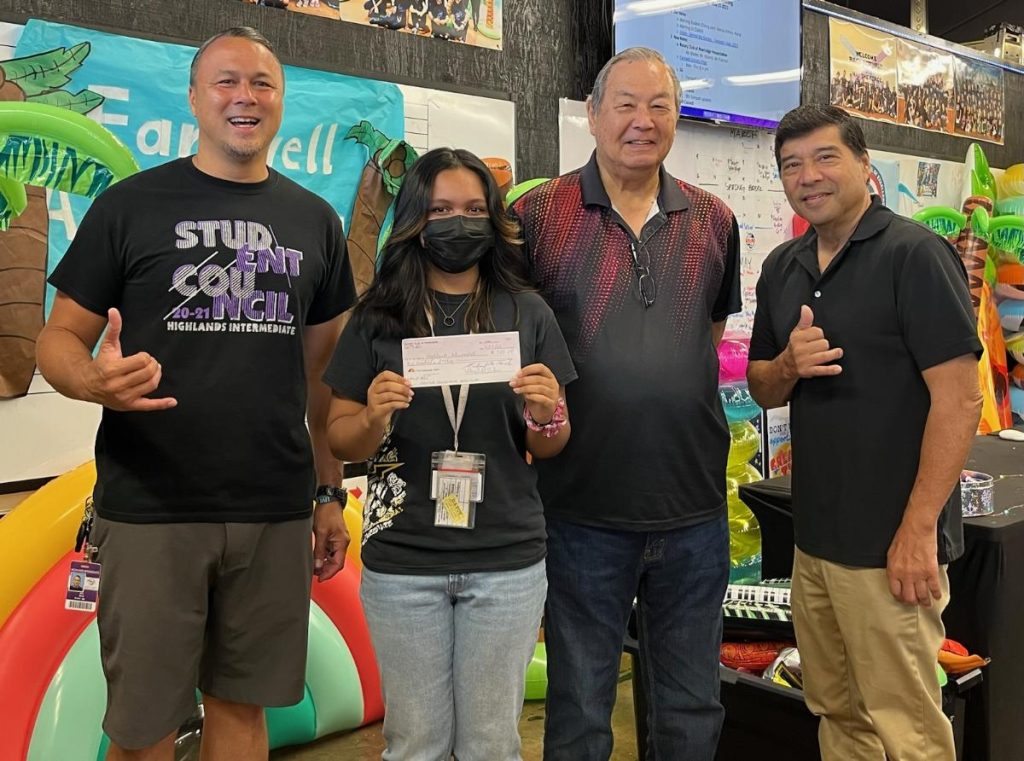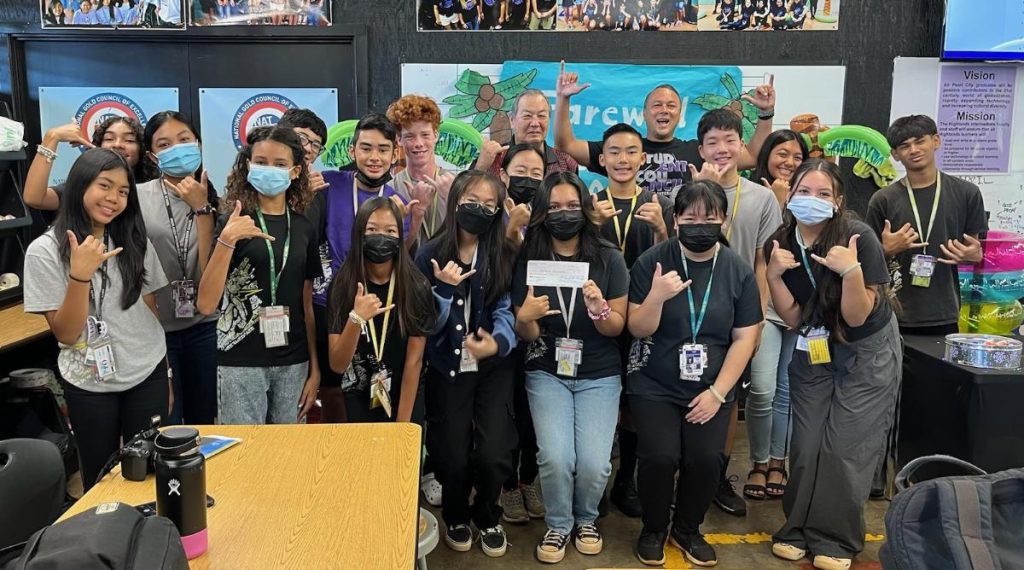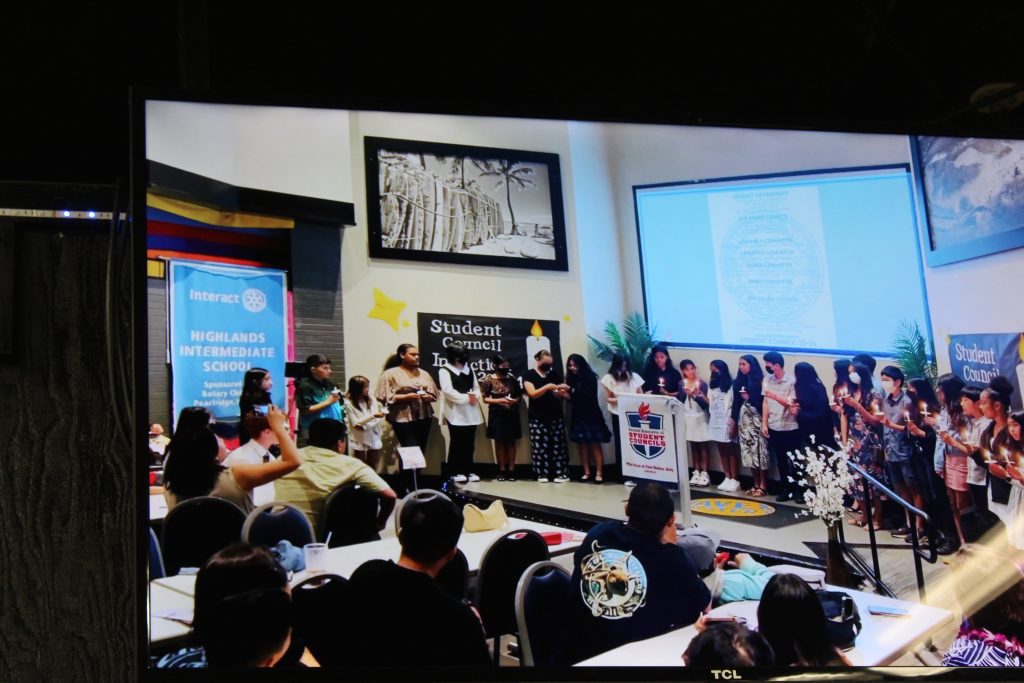 Highlands Intermediate Student Council pictured receiving their National Student Council Award in a ceremony held in Mid-May 2023 at Dave & Buster's in Honolulu. Check out the Rotary Club of Pearlridge Highlands Intermediate Rotary Youth Interact Leadership banner proudly displayed at the awards event.
Photo courtesy of Mr. Eric White