It's been quite a championship run the past month and half for the Pearl City Little League 50/70 Intermediate team and supporters as they captured the following championship titles while dominating the competition:
Hawaii District 7 Champions, Hawaii State Champions, West Intermediate Division 50/70 Champions
I was able to catch up today with Pearl City manager Ty Takahashi following yesterday's 2023 West 50/70 Intermediate Championship title win over SoCal, Encinitas 9-6 in Nogales, Arizona.
MYPC: Team's outstanding performance in West Championship title game – stepping up and coming through for the win
TY: "Championship game took our team to our limits. It was the first time in the we were down after a completed inning since districts. That SoCal team has one of the best players in the country that was pitching for them. We could only accomplish it by sticking together like a family. Picking each other up when things weren't going our way and having the discipline to execute our plays. "
MYPC: Playing as one, bonding through the tournament play
TY: "We do a lot of things to build the bond that we have. The team battled so much adversity just with games and tournament scheduling. Last minute state tournament then a last minute regional tournament and our back to back games with no rest. Now straight to World Series with barely any rest. All this is Helping make them tougher and stronger."
MYPC: Momentum heading to the World Series, excitement from team, coaches, supporters.
TY: "The team is very excited and I'm sure they'll show up to play come Sunday. Even through all the craziness we are battling. No one got to sleep last night. We had a early flight and then it got delayed 3 hours. Coaches players families and supporters are all super excited. Especially to see this team from little Pearl City Hawaii make it to the World Series. "
MYPC: Top teams competing in the World Series Championship Tournament
TY: "I'm not sure yet until we see them. But I'm pretty sure all the teams will be tough."
MAHALO TY! GO PC!
Pearl City is on their way on to next week's 2023 Intermediate 50/70 World Series in Livermore, California scheduled from July 30 – August 6, 2023.
World Series Championship Tournament website link below:
https://www.littleleague.org/…/tournaments/world-series/
Photo courtesy of Nicole Takahashi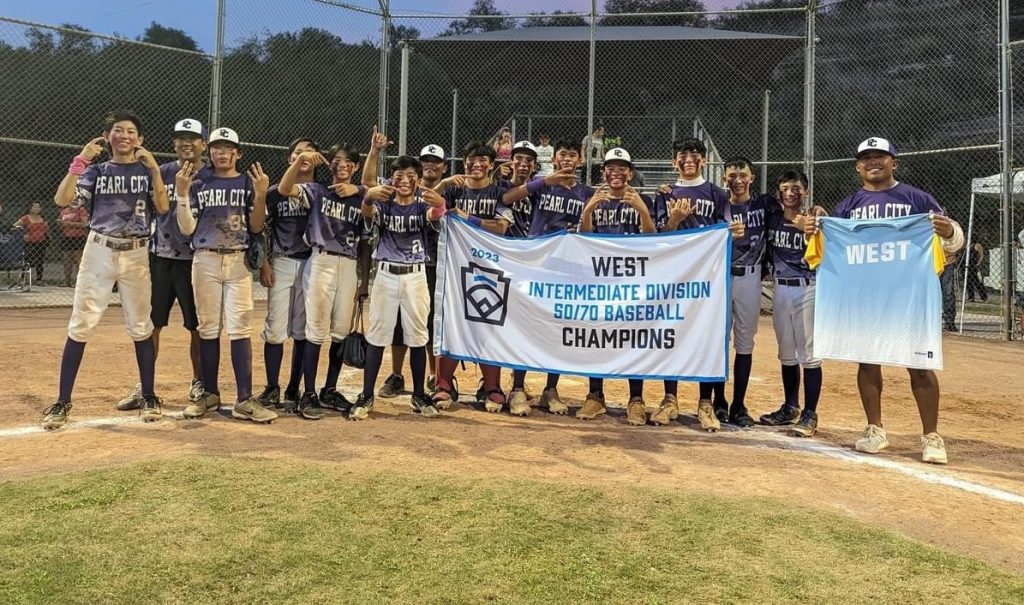 Photo by Barry Villamil | MyPearlCity.com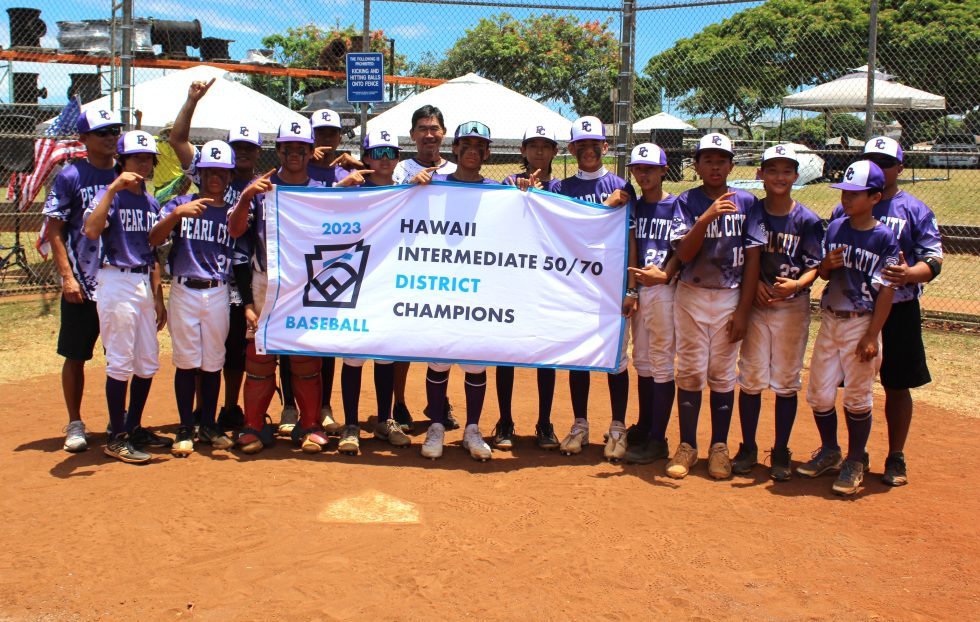 Photo courtesy of Germaine and Naomi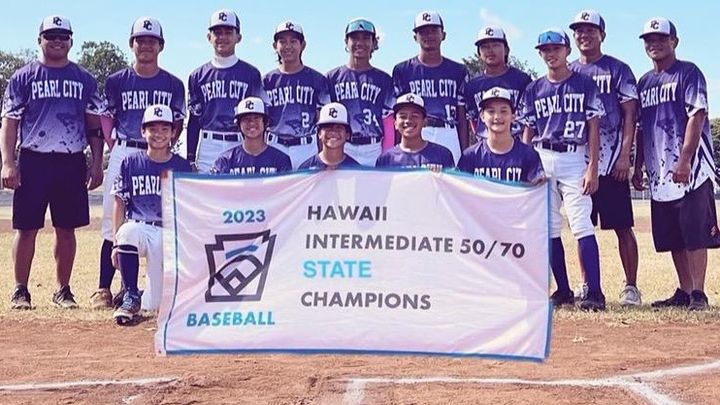 IT'S ALL ABOUT THE PC CHAMPIONSHIP OHANA!
Photo by Barry Villamil | MyPearlCity.com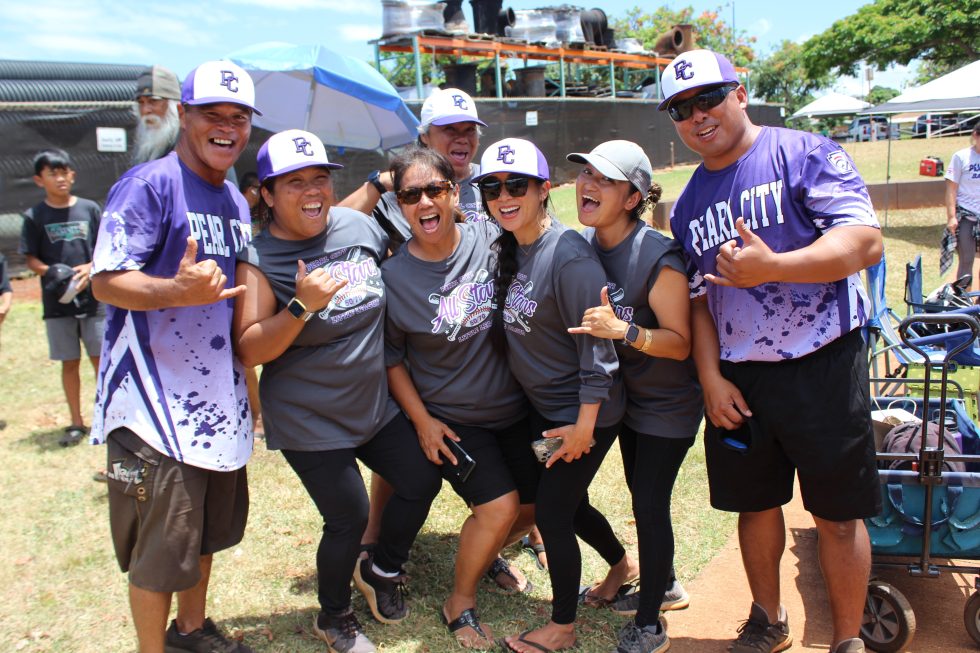 GO TYTAN AND MANAGER/COACH TY TAKAHASHI, pictured following Pearl City's 2023 Hawaii Little League Intermediate 50/70 District 7 championship win at Manana Park.
Photo by Barry Villamil | MyPearlCity.com