Congratulations to West Region Pearl City who defeated Central Region's Taylor Little League from Michigan 4-2 today at the Little League Intermediate 50/70 World Series played at Max Baer Stadium in Liverdale, California. Tytan Takahashi pitched 5 complete innings in the win. Noah Balderas earned the save in his closer role.
West Pearl City will take on Southeast Region Florida on Wednesday, August 2 with first pitch scheduled for 6:00pm (PST), 3:00pm (HST).
I want to extend a very special mahalo to Germaine, who is with the team in Liverdale, for the terrific game action photos. Germaine will be providing MYPC with West Pearl City game photos throughout the World Series championship tournament. Yay!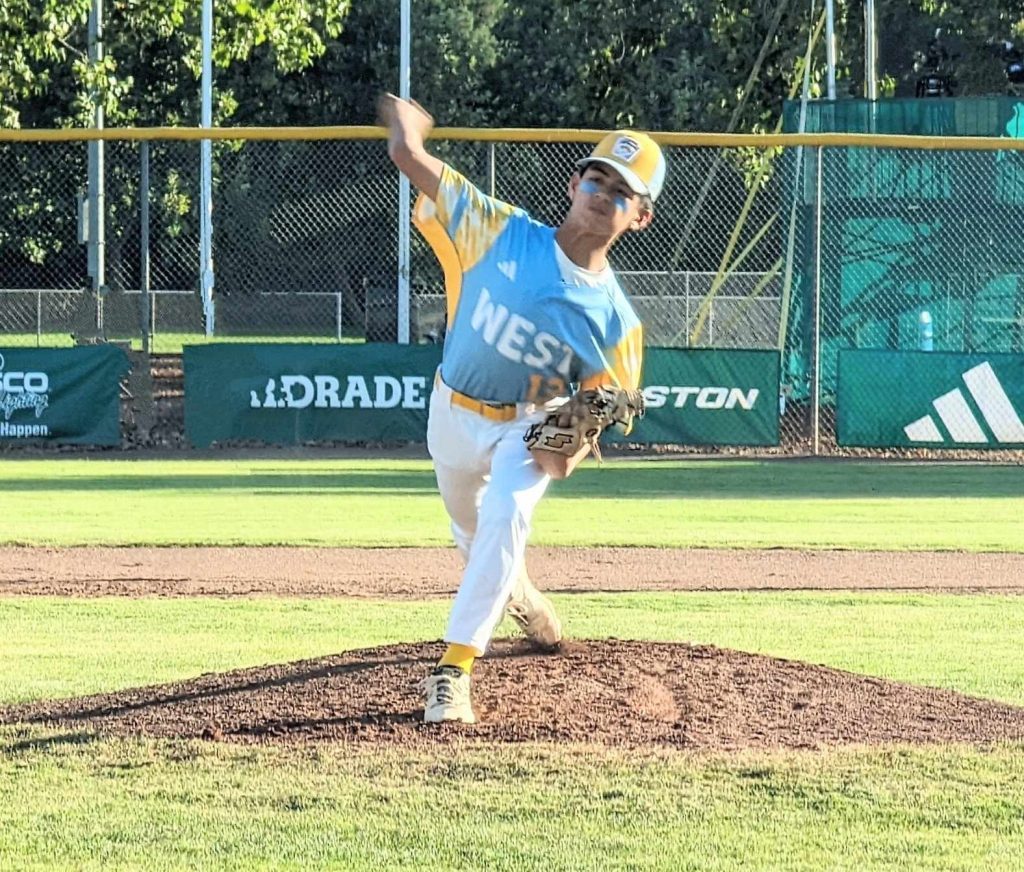 Pictured: Tytan Takahashi on the hill for West Pearl City in the bottom of the fifth inning.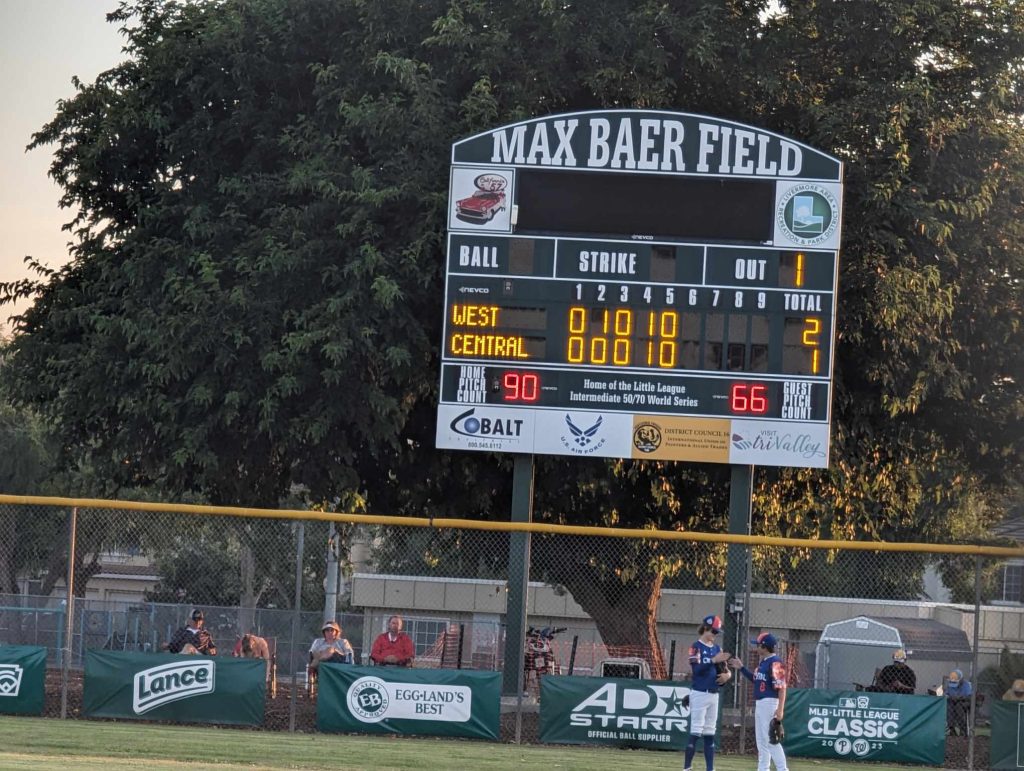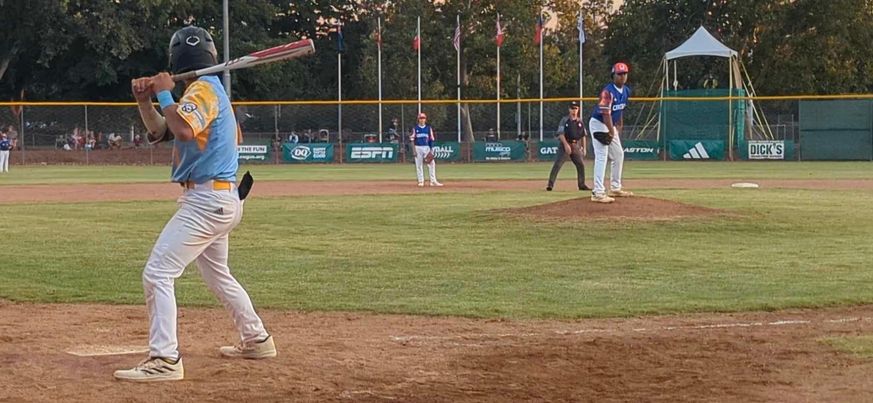 Pictured: Kelton Onomura slammed a double in the top of the sixth inning.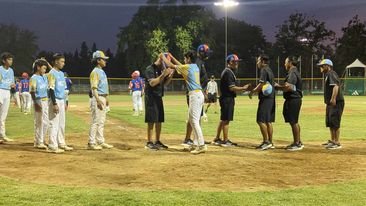 Pictured: Tytan Takahashi gives coach a lei.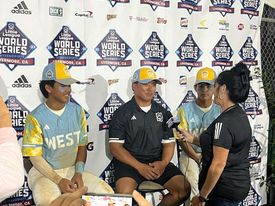 Pictured: Post game interviews.