Congratulations to the Pearl City Charger junior varsity football team who defeated the Roosevelt Roughriders 20-14 last night in their 2023 Oahu Interscholastic Association Division II regular season opener played at Ticky Vasconcellos Stadium on the campus of Roosevelt High School.
Charger QB Ikaika Torres led the Charger offense while a tough Charger defense fended off a second half Roughriders rally. The JV Chargers win opened the evening doubleheader sweep as the varsity followed with a 18-7 win over the Roughriders.
The Chargers will host OIA Division I Moanalua Menehune on Friday, September 1 with kick off set for 6:00pm at Pearl City High School's Edwin Bino Neves Stadium.
GO CHARGERS!
Photos by Barry Villamil | MyPearlCity.com
CHARGER QB IKAIKA TORRES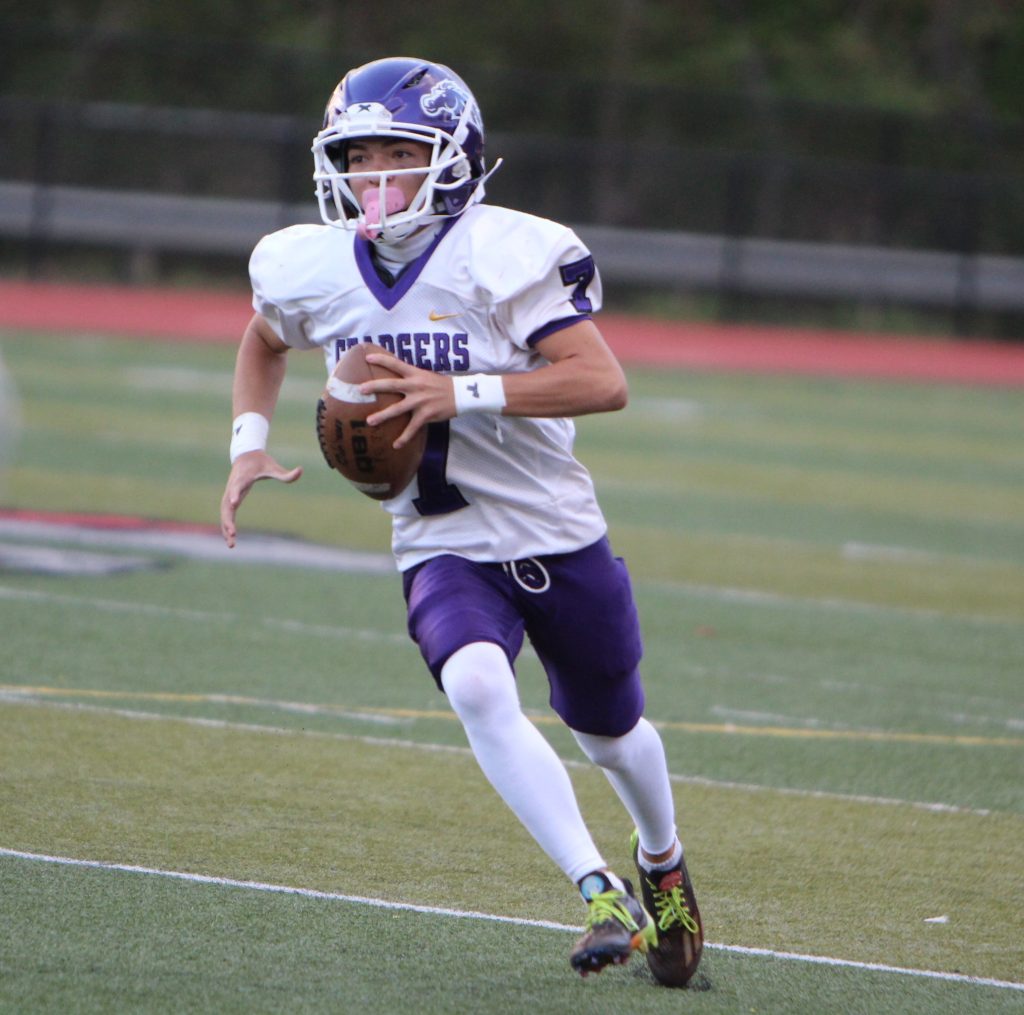 CHARGER WR BRONSON ABENDANIO
Bronson is pictured scoring on a touchdown pass from QB Ikaika Torres
in the third quarter to put the Chargers up 19-0 over the Roughriders.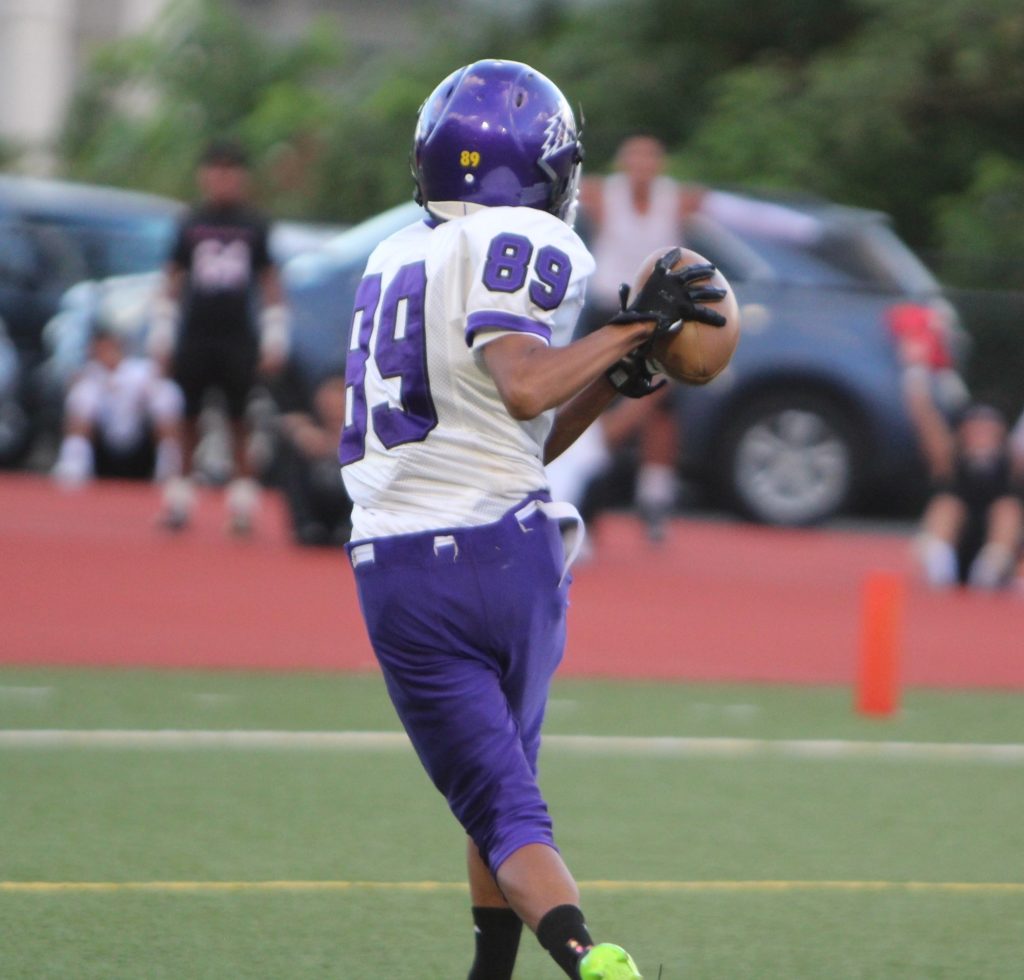 CHARGER KICKER MARLEY NGIRMIDOL
Marley is pictured converting the PAT to put the Chargers up 20-0 over the Roughriders.