I would like to send my condolences to the family of the late Cary Calpo. Cary was the nicest person and friend with a wonderful personality and smile. Cary and I played baseball together as kids growing up in Pearl City. We played for the Pony League Pearl City Indians. Cary's dad was an assistant coach for the Indians. Thank you to Cary's brother Danny for sending me our 1972 Indians team photo. Danny is a good friend of mine and a fellow classmate of the Pearl City High School Class of 1977.
The team photo brings back so many great memories of playing baseball in Pearl City with amazing teammates, coaches, and friends. Cary is pictured in the bottom row, center, behind the team sign. I am in the top row, third from the right. So many good friends are also pictured in the photo. Here are the names of some of our teammates in the team photo: Chuck Oliveira, Clint Fivella, Alfred Davis, Kevin Kuroda, Alan Wong, Jon Okamura, Wesley Nakamura, Colin Shiroma. Coach Calpo is pictured top row, far left. Head Coach Taylor is pictured top row, far right.
Services for Cary will be held on November 13, 2023 at Borthwick Mortuary. Family visitation is at 10:30am. Services at 11:30am with a reception to follow. Inurnment will be at 3pm at Punchbowl.
Thank you to Danny for Cary's services information.
God Bless Cary as his spirit and soul glows in the light of Heaven…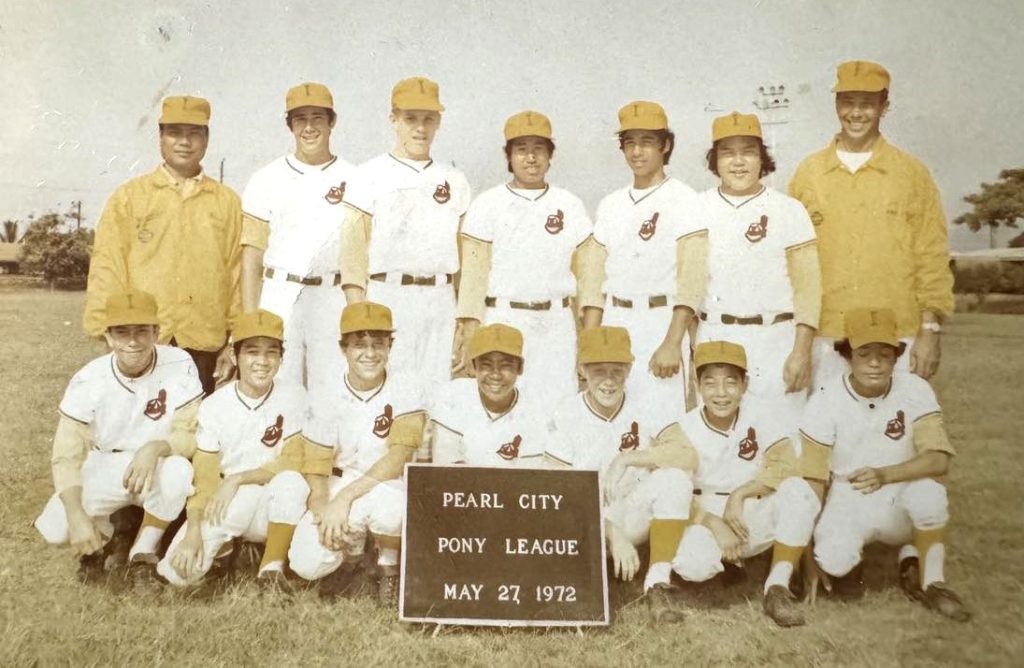 Photo courtesy of Danny Calpo