By Barry Villamil
Mahalo to Pearl City Charger Boys Bowling Head Coach Tony Madrona for contributing the attached photo and heartfelt message; We are Family called Chargers and comment below:
"Mahalo for the love and support given to me and coach Millie through the years. Our passion for the kids does not stop there; it's the school and community too."
The storied legacy of the Pearl City Chargers Boys and Girls Bowling Program continues to grow as the Chargers compete at the highest level while winning OIA and State Team and Individual Championships under beloved and iconic Charger Girls Head Coach Millie Gomes, and Boys Head Coach Tony Madrona. Their success will forever build and perpetuate upon the Chargers championship spirit and winning tradition from the coaches, players, and Charger ohana who came before them.
The 2023 Boys and Girls Bowling teams live every day with respect for their teammates, coaches, family of supporters, school, and community. They exemplify and define what it takes to carry on the Chargers winning tradition as a student athlete in the classroom and at the highest level of competition in their sport as a Charger.
CONGRATULATIONS CHARGERS!
CHARGER PRIDE! EXCELLENCE WITH HONOR…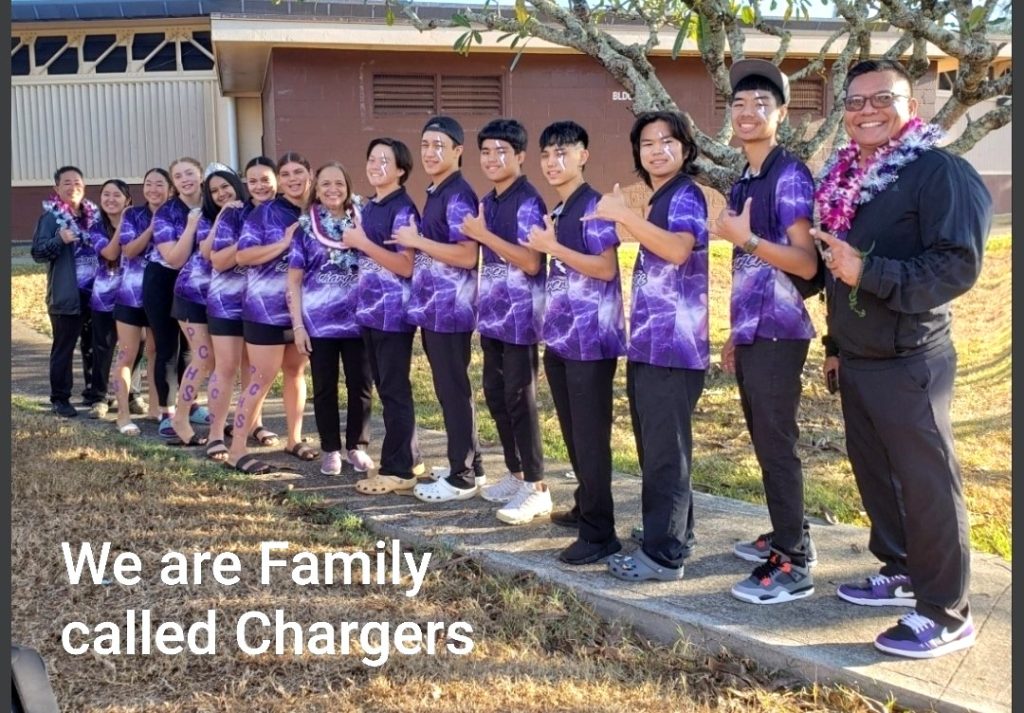 WE ARE FAMILY CALLED CHARGERS